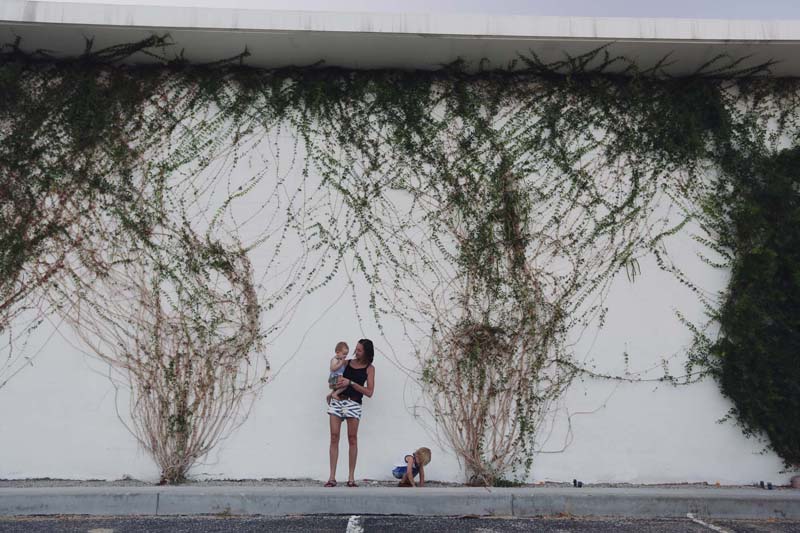 When I was pregnant, I hated when people told me to make the most of the time I had before the baby got here. Seriously, when people said this, I wanted to punch them in the face. Janet recently sent me this article and I related to it so much. The author, Steve Wiens, feels the same way when people encourage him to enjoy every second with his kids because "time goes too fast". I think both of us would agree that while both statements are true, the reality is that statements like these don't help. All I wanted toward the end of my pregnancy was to meet my baby. Advising me to enjoy that time just gave me a challenge I couldn't win and made me feel like a failure more so than I was already feeling after dealing with a post-due baby that wouldn't come out. Along the same lines, Wiens writes, "We know it's true that they grow up too fast. But feeling like I have to enjoy every moment doesn't feel like a gift, it feels like one more thing that is impossible to do, and right now, that list is way too long. Not every moment is enjoyable as a parent; it wasn't for you, and it isn't for me. You just have obviously forgotten. I can forgive you for that. But if you tell me to enjoy every moment one more time, I will need to break up with you."
Much of what he says is reminiscent of this post, with the take home message as this: you are not a terrible parent if you don't enjoy your children every second of every day. He writes,
"You are not a terrible parent if you can't figure out a way for your children to eat as healthy as your friend's children do. She's obviously using a bizarre and probably illegal form of hypnotism.
You are not a terrible parent if you yell at your kids sometimes. You have little dictators living in your house. If someone else talked to you like that, they'd be put in prison.
You are not a terrible parent if you can't figure out how to calmly give them appropriate consequences in real time for every single act of terrorism that they so creatively devise.
You are not a terrible parent if you'd rather be at work.
You are not a terrible parent if you just can't wait for them to go to bed.
You are not a terrible parent if the sound of their voices sometimes makes you want to drink and never stop.
You're not a terrible parent."
It's an important reminder. Today we are inundated with information on how to parent, strategies to consider, new recalls, and so on and so forth. It's easy to read a baby blog and feel like your life can't compare, that you're not as good as a mother, that your child is not as advanced. I'm with Wiens in that we need to embrace who we are as parents, the good and the bad. It's okay to have bad days. It's okay to let your child watch TV all day so you can have a break. Greasy food won't kill them once in a while. It's okay to call your kid an asshole behind their back and mean it. None of this makes us bad parents; it makes us real parents. I've said it before and I'll say it again, instead of scrutinizing one another we ought to throw one another a bone. Pat one another on the back.
So in an effort to equalize the playing field, I thought I'd share a couple of my own mommy confessions. Here we go: When Van bites my nipple during a feeding, I want to throw him across the room. When we travel with Sarah, I give her Benadryl so she goes to sleep (and I'll consider doing the same for my children should they become pesky car travelers when they're older). I let both of my children eat dog food when trying to keep them away from the dog food proved to be too much. I've yelled at my kids loud enough for my neighbors to hear. I gave Van strawberries at six months old and they weren't even organic. Oh ya, and I had
a beer when I was pregnant. I know, I know… I'm craaaaaazy.
And you know what? I'm a good mom. I've never doubted it. Want to judge me? Go for it. I know who I am.
Please, share your confessions as well.