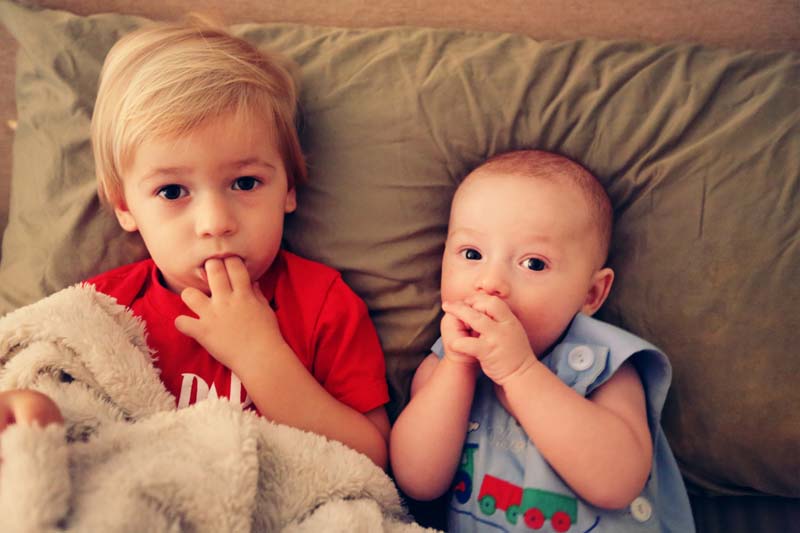 When I started Hooper's baby book, in the first month of documentation, I made a list. I'm not type A, by the way, but I do love me some lists. The first list I started was "Things I can't wait for". The list included things like reading him his favorite book, hearing his voice, giving him food for the first time (turns out, if I could go back in time, I would have taken that off the list. Total flunk. Totally overrated. Feeding him sucks and now I "can't wait" until he's responsible for feeding himself. I digress). In making the list, I realized that what I was doing was dangerous. The moment they are in right now gets overlooked if you're constantly looking toward the future. So my intention was to get a quick "can't wait" list out of the way so I could get back to soaking up all the spit up that was indeed my reality at the time. And is now my reality once again.
With two boys, the list of "can't waits" has transformed to include things that involve both of them. Things on the list today include:
-Building forts
-Overhearing their silly conversations
-Going to a baseball game
-Hearing them bicker and then hearing them stop bickering
-Meeting their mutual friends
-Taking them fishing
-Selling something on the side of the road (hopefully not their bodies or souls. I'm talking about lemonade people, or firewood, or painted rocks)
-Should I dare to hope for a performance of some kind? A brotherly puppet show production, per say? Yes, yes, I can't wait for that too.
Now back to enjoying this very moment.
How 'bout you? What's on your "can't wait" list?