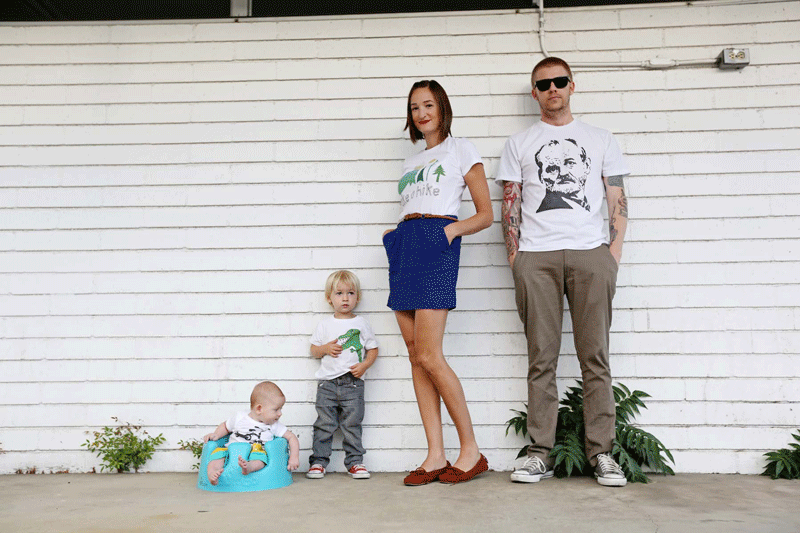 I'm all kinds of excited today. We have a lovely giveaway and my first gif. I was showing off my gif capabilities to Willy who since has repeatedly made fun of me for pronouncing it like "gift" without the "t", which according to him (and probably everyone else) is wrong. Schwhatever. I taught myself to gif (yes, it's like a dance) and to that I say kiss my arse you phonetically gifted fools. I digress, we have a lovely giveaway from these two lovely people over at Truly Sanctuary. Say Hi to Ron & Beth, otherwise known as R & B but not to be confused with those that don't see nothing wrong with a little bump and grind. Seriously, please give a little wave at your computer screens right now.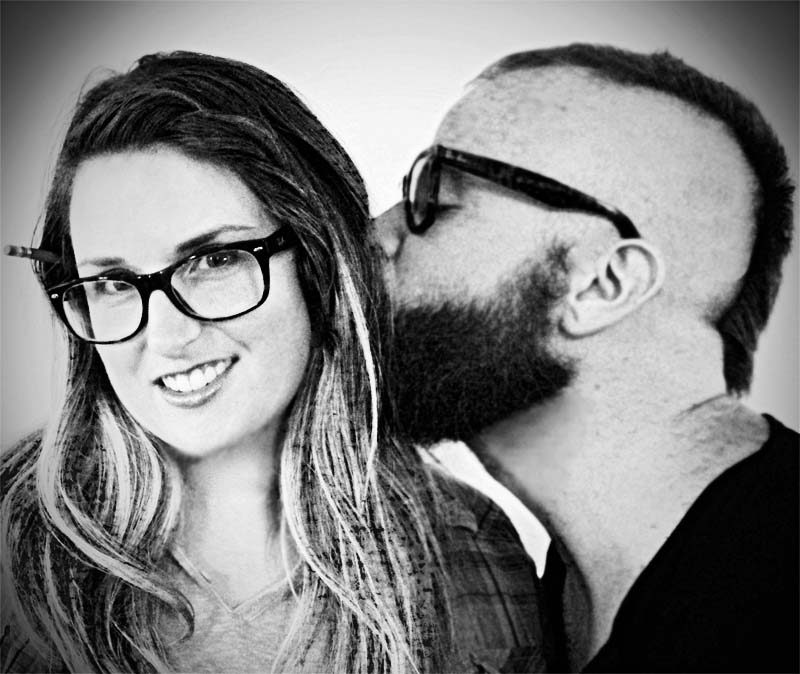 Truly Sanctuary has an array of designs to chose from. I'm talking everything from Ol' Dirty Bastard to Gandhi (my apologies, Gandhi) and everything in between like Mr. T, Bob Dylan, and Woody Allen. Not to mention phrases like "My Beard Hurts", "No Hablo", and "I have tattoos". And I can't leave out Edward Scissor Hands, whom my dad refers to as Roger scissor fingers (seriously, that's what he thinks his name is).
Truly Sanctuary has been kind enough to offer one of my readers any item of their choice. Choose wisely (wink wink). You can enter by visiting their store and leaving a comment below with the item you prefer. The winner will be announced next Monday. Please make sure your email address is valid so I can notify the winner via email. Good luck! And special thanks to Ron & Beth. You two are adorable and have one awesome store.
Should you not win the giveaway, Ron & Beth have been so kind as to offer a 15% discount off your entire order using the code STORKANDTHEBEANSTALK. So, if you don't win, you still win. It's a win-win people! Get to shoppin', the holidays are coming!