Willy and I spent the better half of the morning in Ventura the other weekend and hit up the local flea market and then booked it over to Main street to browse the thrift stores. My parents were nice enough to take Hooper for the afternoon. Willy isn't your typical husband when it comes to shopping, instead, he's a rather good counterpart, co-conspirator, and he gets just as excited by a good find as I do. This is part of the reason our garage is bursting at the seams with stuff awaiting to be placed or sold. We've never sold anything, but we buy a lot with the intention of re-selling it. It's just stuff we fall in love in with, have no where to put, and can't live without. Anyway, here's some of the stuff we picked up:
An AM/FM clock radio in working condition (score!).  We put it in Hooper's new room. 
Glass bowl. This was something Willy couldn't live without. I like it too. 
A random assortment of block letters. There were a few letters I needed more of. Collection complete. 
Plastic plates, for the kiddos.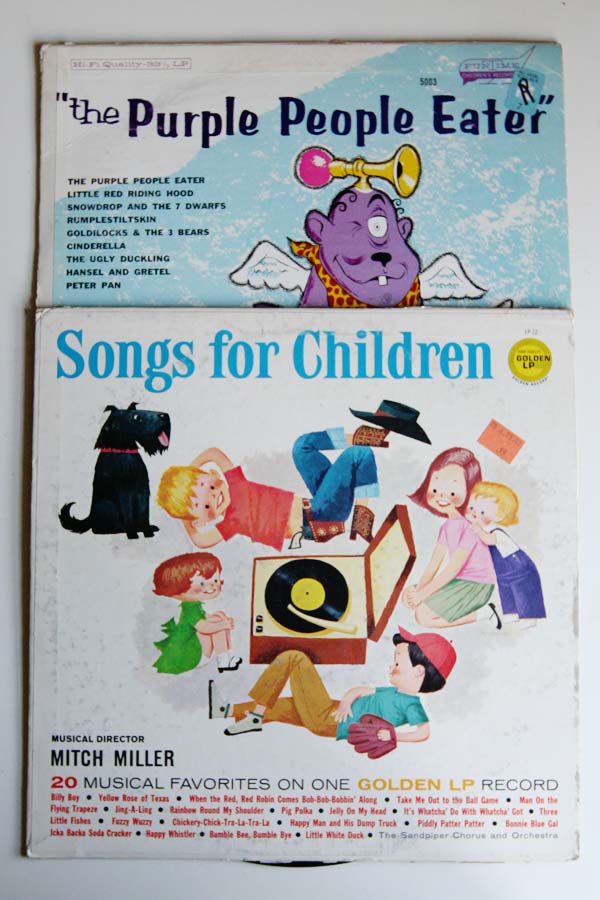 This is just a fraction of some of the records we picked up to add to our collection.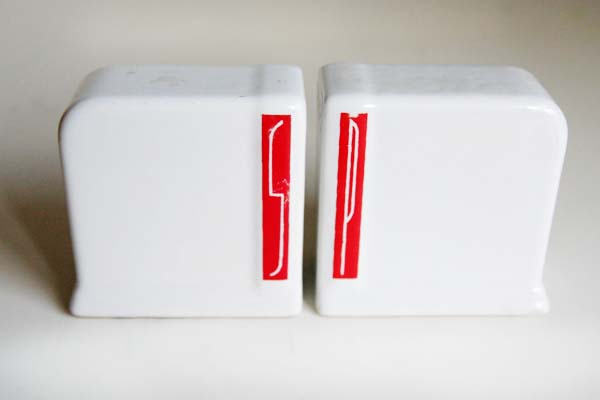 Salt n' Pepper shakers, because who could pass on either of these sets?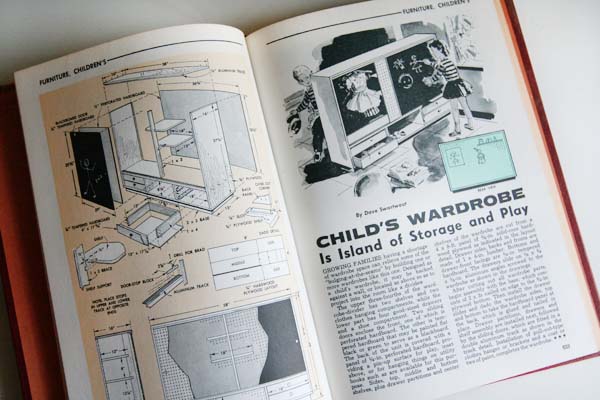 This 16 Volume set of Home Handyman awesomeness. Again, something Willy insisted on having. I didn't hesitate for a second. I have fantasies of him using them to actually make something (hint, hint Willy!)
An assortment of vintage books from a couple different thrift stores. 
This mid-century teak lamp. 
A handmade pillow. Sarah almost chewed this up. A corner has been nibbled on, but whatever, it's intact. 
I don't drink anything out of a mug, with the exception of hot chocolate in the winter, but I couldn't pass up on this beauty. It was fifty cents. 
 These vintage outfits that came with matching diaper covers.