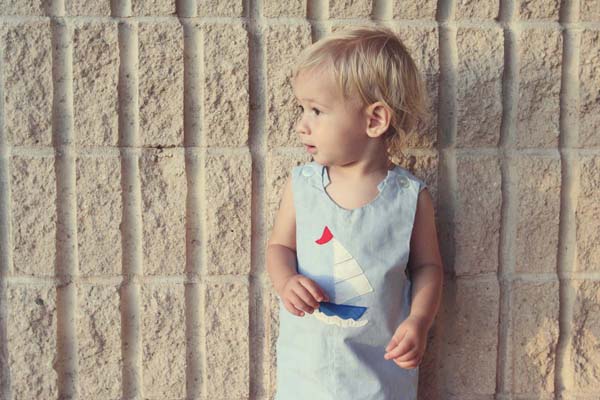 Vintage sailboat romper from Etsy seller Lishyloo. Want one like it? Check out this one or this one. And for the little ladies, try this one or this one. 
Lobster swim trunks from i play. There is a built-in swim diaper. 
I bought this little red sailboat romper a long time ago on Etsy. The store I purchased it from is now closed. Willy says he looks like a little girl in it, but whatever, I think it's cute. Hooper can hate me later all he wants.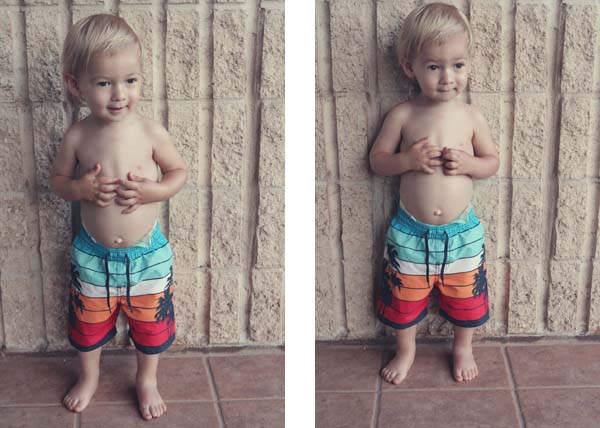 These swim trunks are from Old Navy. There is no built-in swim diaper, so I bought separate swim diapers. Have a little girl? Check out this adorable suit and this one too.