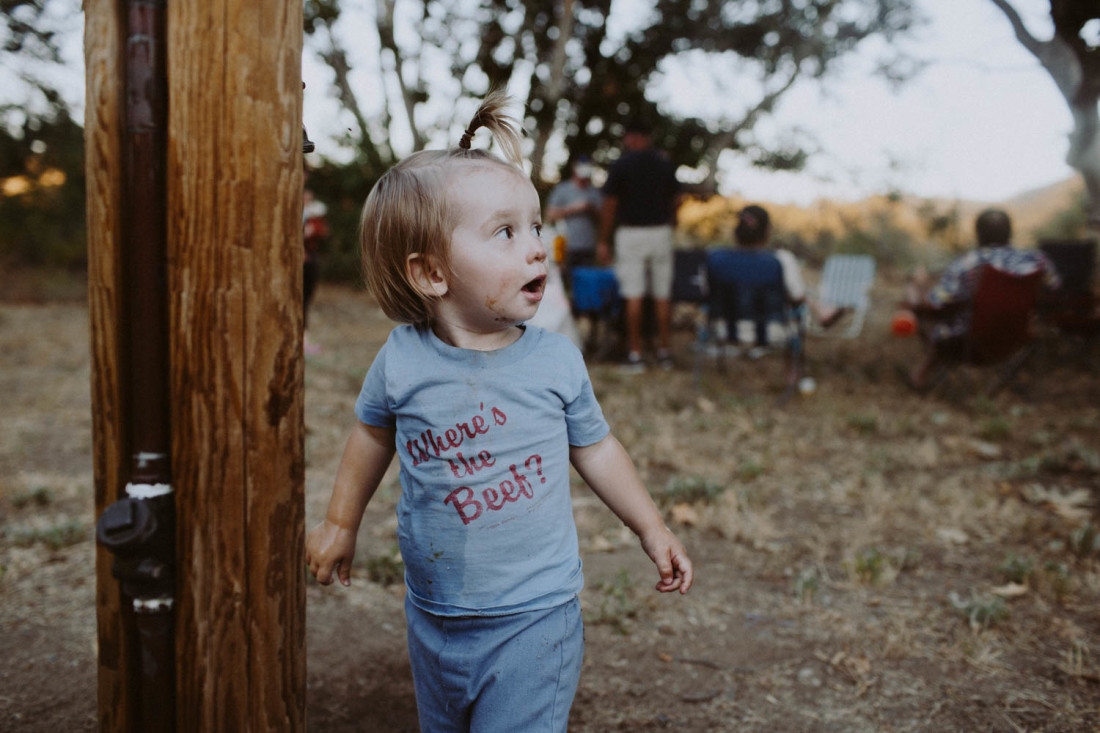 This post will have to run back-to-back with your 16 month update because, per the speed of life these days, I'm late… Had it written long ago and only now getting the chance to hit 'publish'. Ugh.
Growth & Appearance: Your hair hangs well below your eyes now and when you have a runny nose, your hair gets stuck to it. Like curtains that are attached to the ceiling and the floor.
You go a thousand miles a minute and at any given time have cuts and scraps and bruises to prove it.
You have a lot more teeth… not sure how many total, but the top middle one that was missing is now coming in so you're not much of a snaggle tooth anymore. I'd guess you have four up top, four below, and a couple molars. And you bite like a mother fucker with them.
You're growing out of some of your clothes, sizes 18-24m fit best, with some room to grow. Still size 4 diapers. You're rocking your brothers' hand-me-down vintage zips and I'll be sad to pass those on when the time comes.
Sleeping: You earn your naps, that's for certain. And, luckily, you don't fit what you've worked for. You go down easy and most always without any protest. Your morning nap has cut back some but it's hard to tell because we've been traveling much of the last month and your entire schedule has been tossed to the dogs.
You sleep with your blanket and seem more aware of it; the attachment is growing.
You wake up happy, most always, and ready to go. Like a gas tank that has been filled.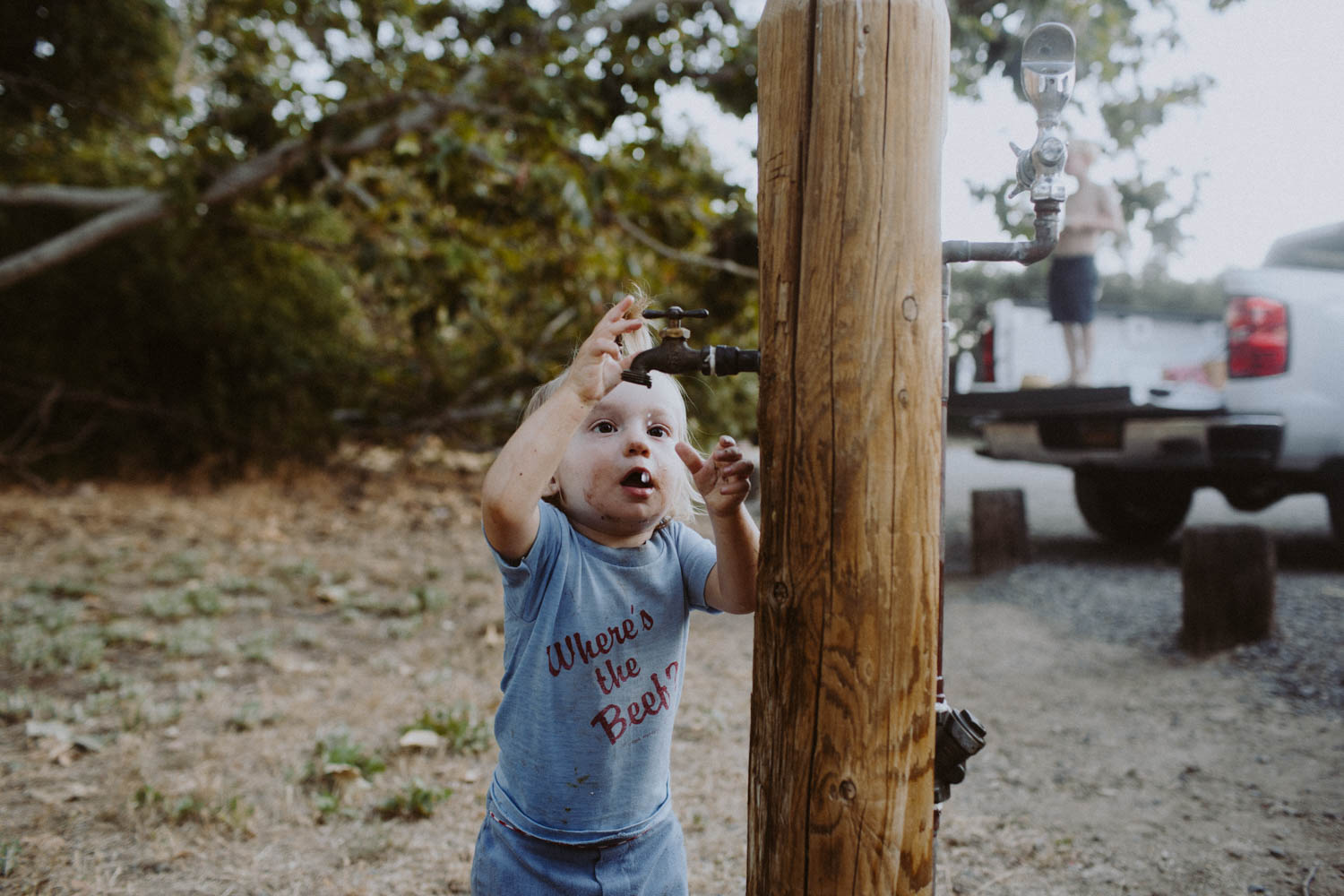 Eating: True to third child fashion, we don't keep near the tabs on what you put in as we did with either of your brothers. You're not the best eater, but not the worst. I suppose it helps that you are plump and strong and your health is of little concern because of that.
You love chicken nuggets, cantaloupe, grapes, banana.
You're also at the stage where you insist on holding the utensils, meaning I must give you a spoon to hold and dirty and then feed you with an additional spoon. Meaning you need to learn to do the dishes because they add up quickly and we're out of spoons.
You breastfeed morning and night. I don't get the sense you care whether I feed you or not; you never ask for it and sometimes it's a fight to get you settled enough to latch. I plan on stopping soon, though I keep saying that…
You're not great with drinking, which is part of the reason I hesitate to stop breastfeeding. On a good day I get about 5oz of fluid (milk) in you. On average, I'd say only 2-3oz. And so, we give you a lot of grapes. You can hold your own bottle and you tend to throw it as soon as you've quenched your thirst; which ends up being after every sip. Eye roll.
You tried juice and you spit it out.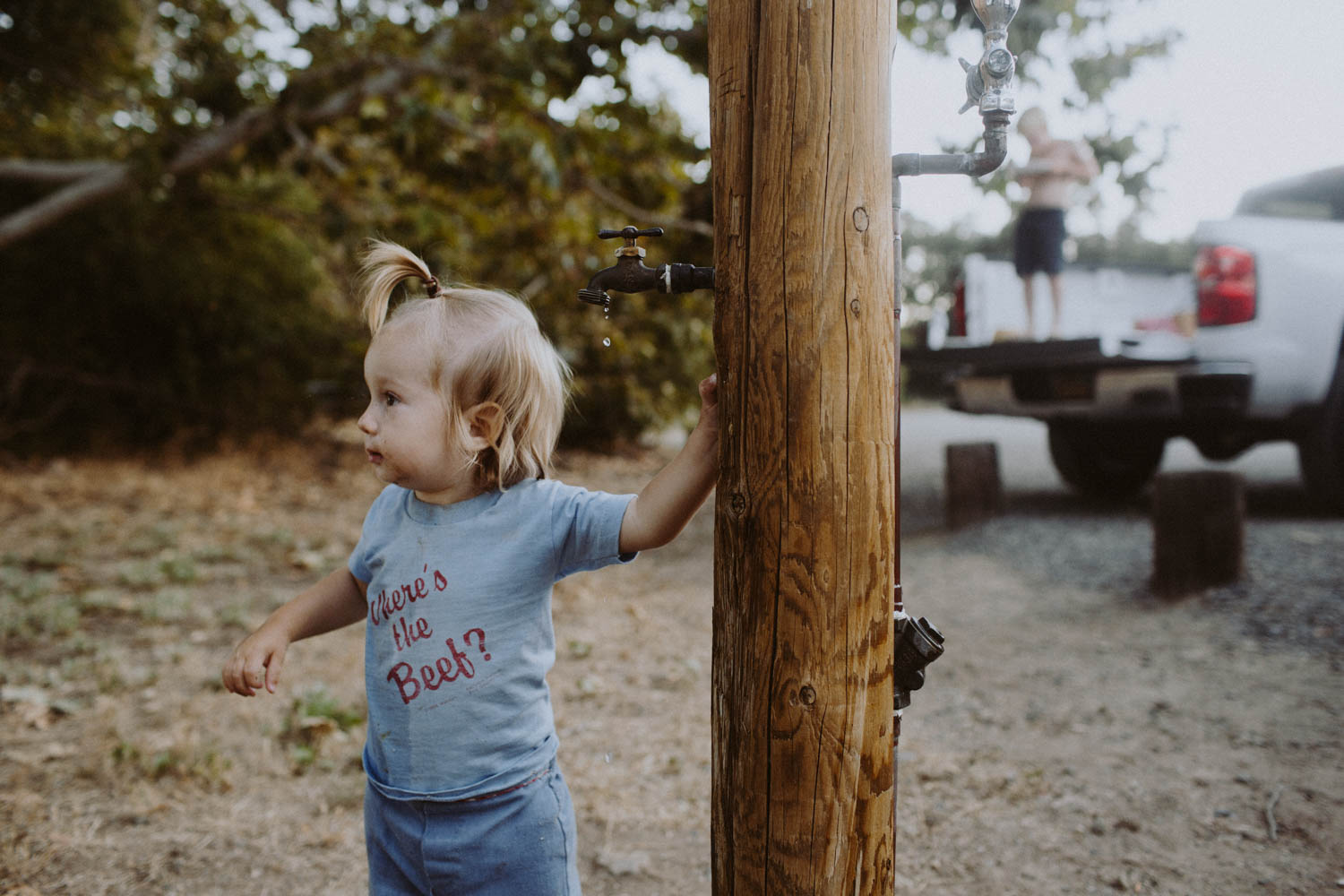 Development: Your lungs are something to contend with. Anyone that spends any extended time with you will surely walk away with their ears bleeding. It's made going out anywhere kind of miserable.
You've stopped saying 'thank you' and pretty much say 'doggie' non-stop and in reference to anything other than humans that breath. So basically if it has fur, it's a dog. You've also said 'cookie' and made attempts to say 'balloon'.
You're quite the little dictator and oftentimes only want to be held so you can point and direct the person carrying you to take you where you want to go and do what you want. You're easy to read and understand but you're also incredibly relentless and loud.
You follow simple commands.
You know where your belly button is.
You love to bring us books and back up to sit on our laps in anticipation of us reading them to you.
You're better at going down the steps and can make it down by yourself but you're still not safe to leave on the stairs by yourself.
Your balance is great; as proven by your ability to stay upright on a plane while running down the aisles during periods of turbulence.
When you're upset you like to use your body as a weapon, flinging yourself into us or biting our shoulders. When we have you in the carrier and you go through one of your tirades, we joke that all we can do is brace for impact. Such is life.
Favorites:
You love bubbles. And water. OMG, you throw yourself at water. No fear. And totally okay with falling face first into the salty sea.
Your g'pa Jeffers is still your favorite and if he's in the same room, you're in his arms. Sometimes begrudgingly because much like most moms, he can't catch a break. Like a moth to the flame.