Today I have a special guest post from Jordan, who writes Berlin By The Bay. I've always been impressed by her ability to stay stylish and chic despite running after her adorable daughter Berlin. Thank you, Jordan, for stopping by and sharing a bit of your style!
Hi!  My name is Jordan, and I'm visiting you today from my little world, known as, Berlin By The Bay.
I'm a mama, a wife, and a former clothing buyer turned stay-at-home mom.  I'm obsessed with health and nutrition (a bit hippie that way), a big believer of home births (hippie again), and in love with all things fashion (hippie…. not so much).
Let me start off by introducing you to the star of my universe, Berlin. She is my fiercely independent fourteen month old daughter and this is our attempt at a mama/baby style photo shoot.  As you will clearly see, these images are a perfect example of her demonstrating her strong will, and even stronger desire not to cooperate!. Hours later (ok, maybe it only felt like hours), hundreds of pictures, numerous location changes….. and did we nail one shot?  NO!  Well, anyway, here they are. Enjoy!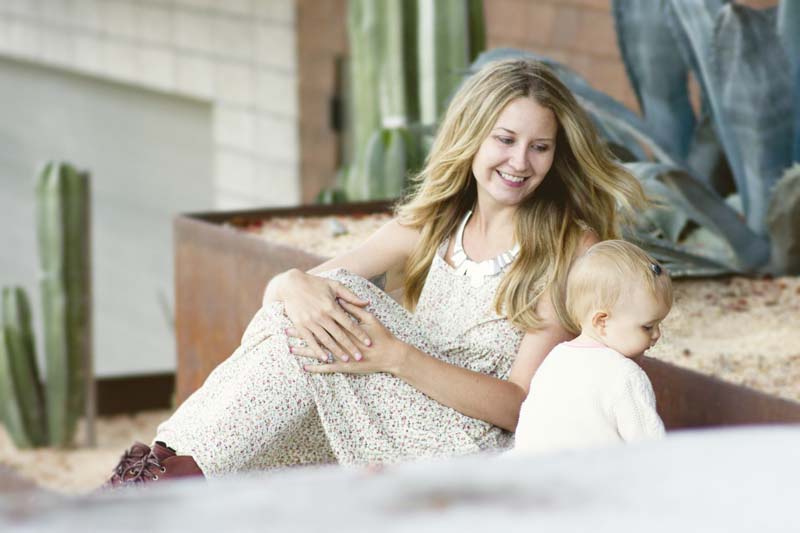 Didn't exactly score on this one.  She is more interested in the sidewalk then paying attention to us calling her name.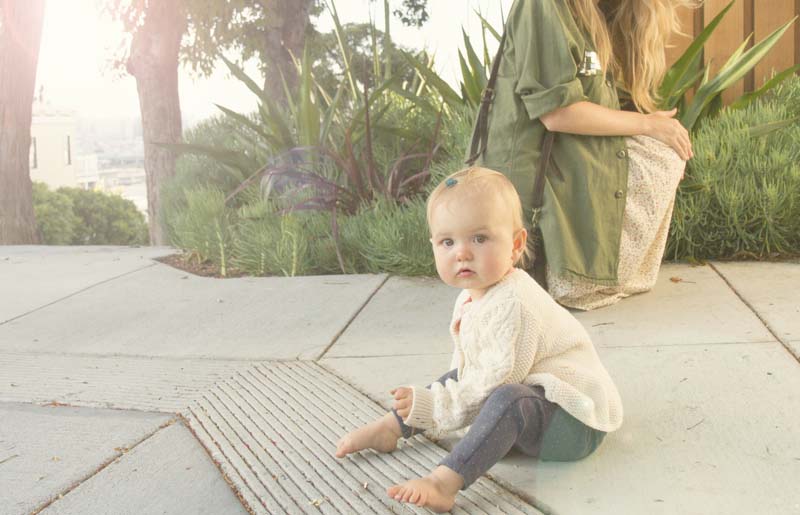 Clearly didn't capture this shot. She insisted on crawling into the street every five seconds.
Ok, here it is! The best of the bunch.  Sure, it's out of focus and she is looking away, but I'm going with it.  I call this the winner!
On Me: Army Jacket-Refurbished Vintage // Maxi Dress, Timberland Boots and Suede Bag-Urban Outfitters // Necklace-H&M
Please hop on over and say hello and check us out on Instagram.  Special shout out to Ashley for having us today, this was so much fun!