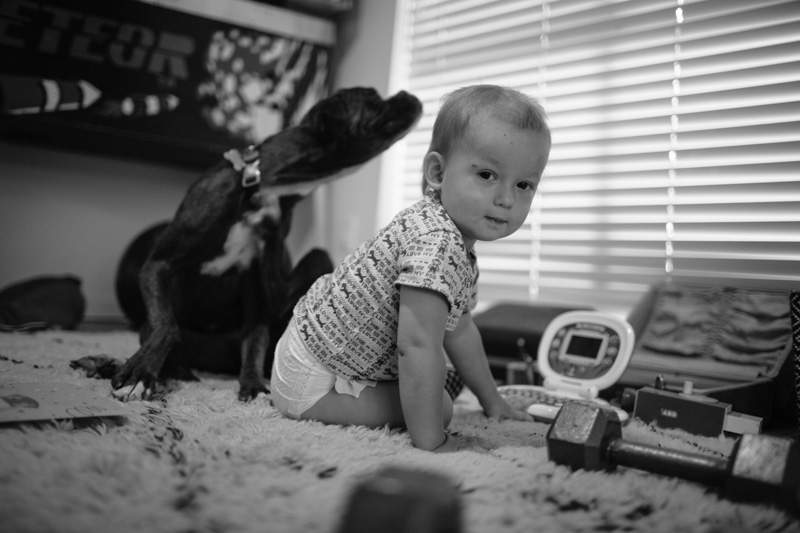 A cut above his right eye, evidence of a new walker.
Over-sized birthday card for the newly one year old.
A shirt that's much too small for an ever-growing boy.
Weights, in preparation for back surgery.
Sarah scratching her neck, a reminder to order flea medicine.
And shoes on the little one's feet, because he adamantly insists.
What's a snapshot of your life look like today?