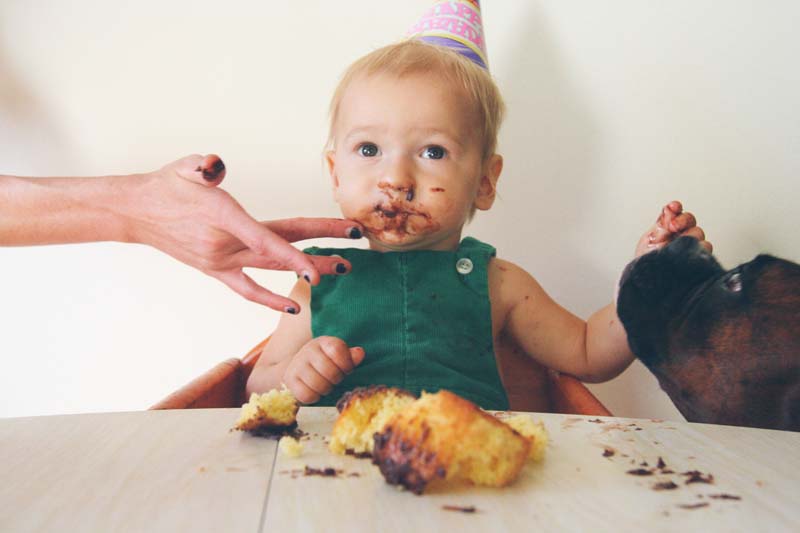 Hooper's first birthday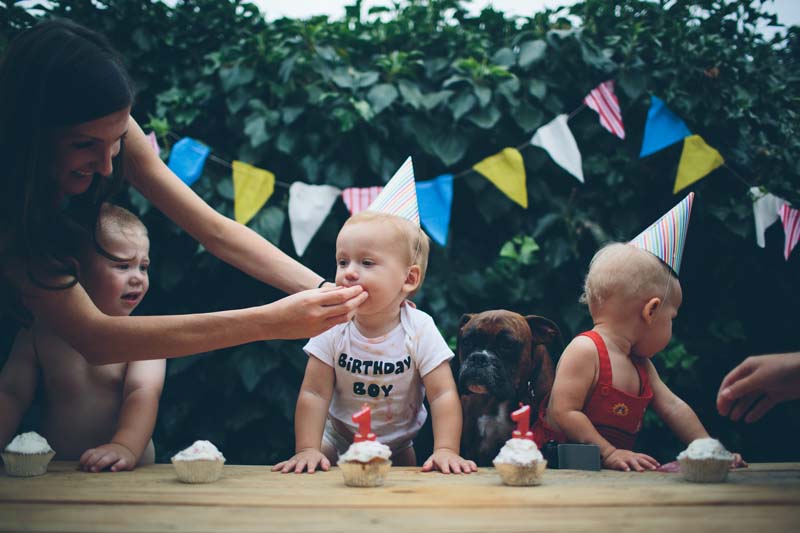 Van's first birthday
We took Van to the pediatrician the other week for his one year check-up and the fact that kids come in all shapes and sizes rung true all over again. Van is the same size Hooper was when Hooper was 18 months old and it blows my mind.
I don't give advice because I know no two situations are the same but if I could go back in time and give advice to the neurotic lets-take-inventory-of-every-bite-eaten-and-every-ounce-drunk self, I'd tell her not to worry and not to obsess.
Maybe then I wouldn't have a toddler who pockets watermelon and a baby who – through baby led weaning – is more independent at the table than his older brother.
into my kids' faces and Sarah, well, she's my sister's "assistant".