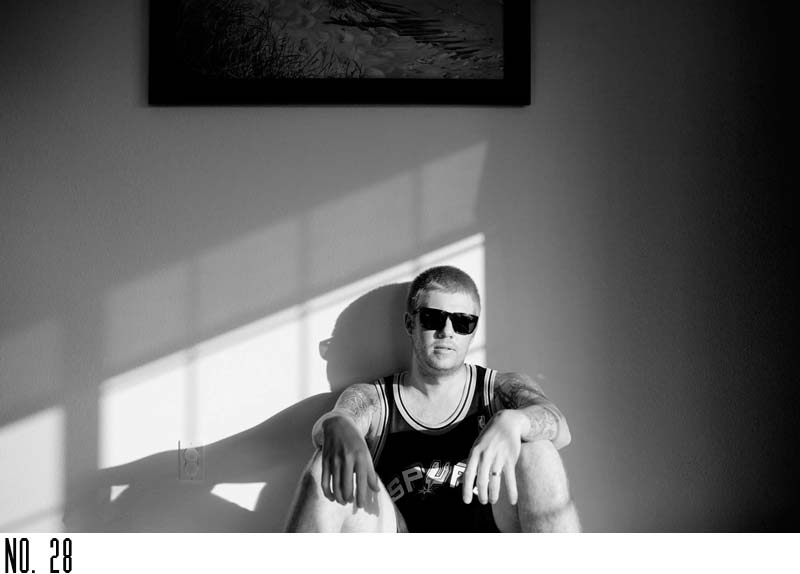 A portrait of my husband, once a week, every week, in 2013.
Me: "Hey Willy, give me something to say with your portrait this week."
from the 90's and make a reference to White Man Can't Jump."
My husband goes through fads. His fad right now: throwback jerseys. If you ask him, he'll tell you they're not a fad.
Some of my favorites from last weeks submissions: I'm down right obsessed with this photo of Oliver… everything from his red shirt, hat, and saltwater sandals… and, omg, his suspenders… his little expression in comparison to the expression on his shirt… and, oh ya, um hello Joshua Tree, you really are gorgeous. Bravo Sisilia, I LOVE that photo. Zoe's pretty cute too. Other portraits I'm swooning over from last week: Another cutie in suspenders, a little boy and his sandwich smile, and this boy in his really cool belt (gotta love kids fashion). Sorry ladies, the boys stole my heart this week.
You can check out other posts in the series here.