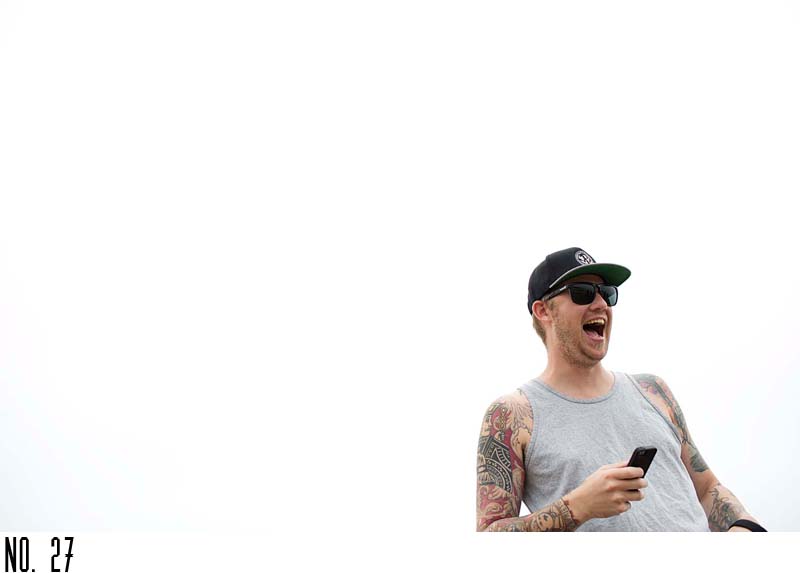 A portrait of my husband, once a week, every week, in 2013.
We spent the 4th of July in Oxnard, at the beach. While Willy and I were walking on the pier, we noticed some little surfer boys sticking a dollar bill up through the wooden planks to trick unassuming beach-goers into thinking they just found a buck. A buck buys a lot these days, ya know? We sat and watched as person after person stopped to pick up the buck only to have it disappear just before they could get their hands on it. Needless to say, Willy found it funny. In fact, I know a lot of stories about my husband but never had I heard the story he went on to tell about what he calls "poo dollar". I'll spare you the details and allow you to use your imagination. Oh Willy, nothing you do – or have done – surprises me.
I love Sash's portraits of Bo from last week, in particularly the second one. She's such a stunning little girl, isn't she? Like mother, like daughter.
You can check out other posts in the series here.