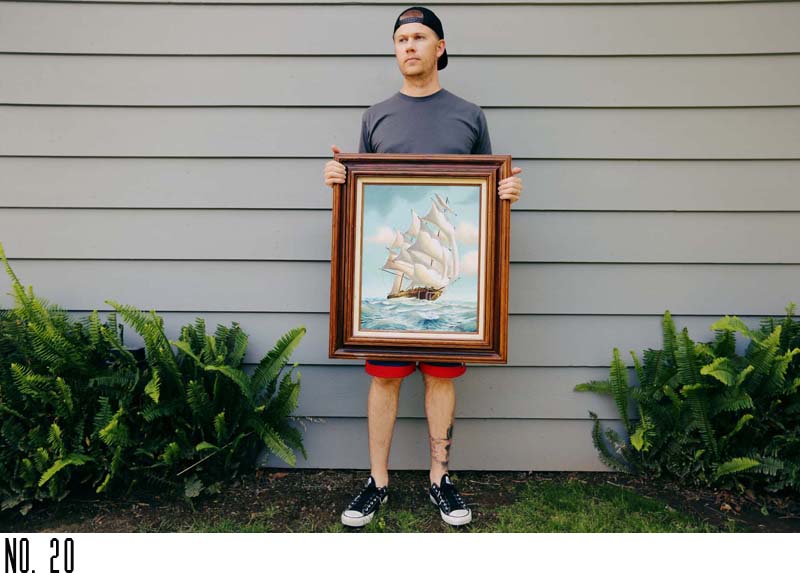 A portrait of my husband, once a week, every week, in 2013.
True story: Willy used to have a tramp stamp. And by tramp stamp, I mean he used to have a tattoo on his low back of a
palm tree and wave. I suppose it was something the Arizona-born kid got when he decided he'd like to call California home. He threw around ideas of what he wanted to cover it up with years later when he decided he no longer liked his little stamp. We were at my parents home when I directed him to this painting of a ship. It's a painting my parents have had for years and I've always loved it. Next thing you know, he comes home with a ship on his back.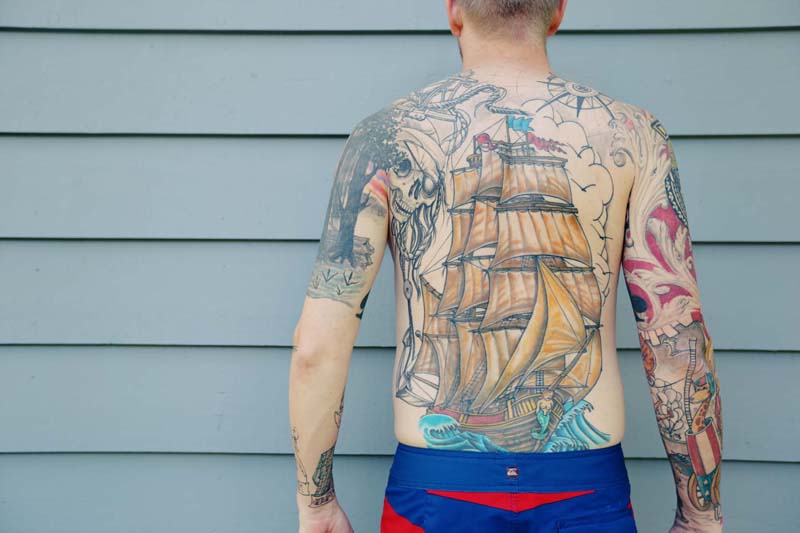 I other news, I loved
this series
or portraits from last weeks entries. A portrait of a portrait? Love it.
Side note: The standings over on Top Baby Blogs have been reset. I finished this last quarter in 4th place, which blows my mind. Thanks to everyone who continues voting. I'd love your vote to maintain my standing. You can vote daily. Thank you for all of your continued support.
You can check out other posts in the series here.