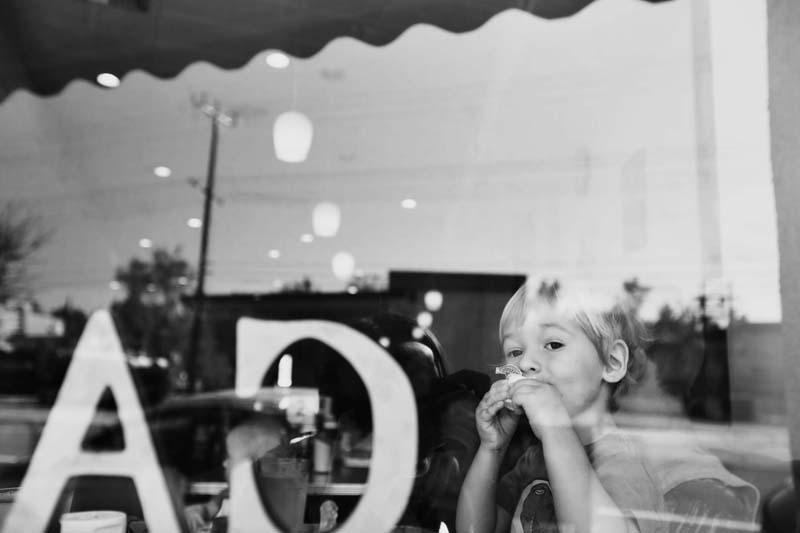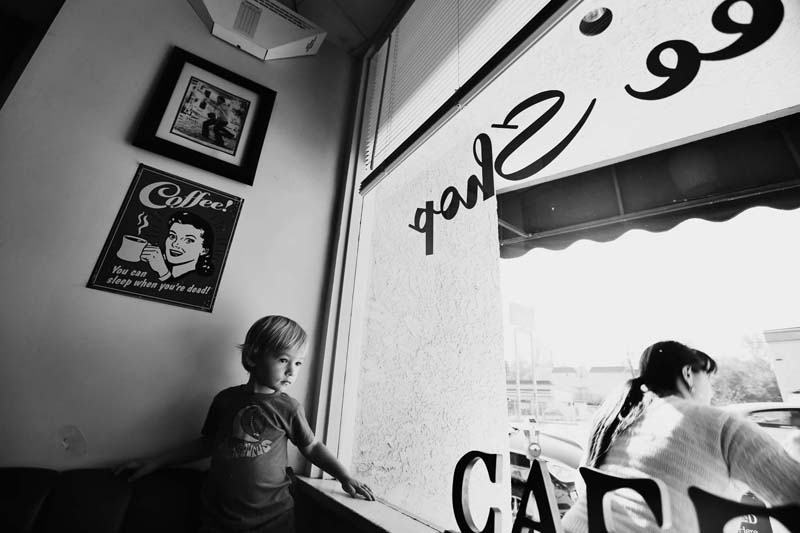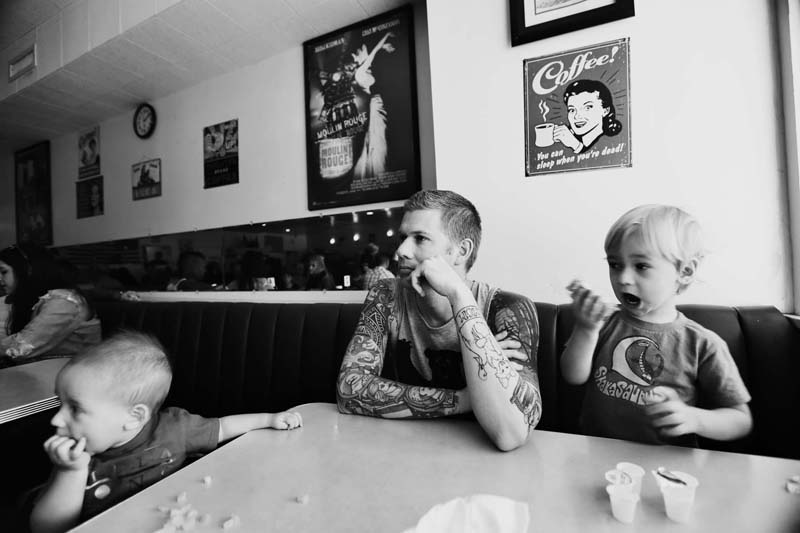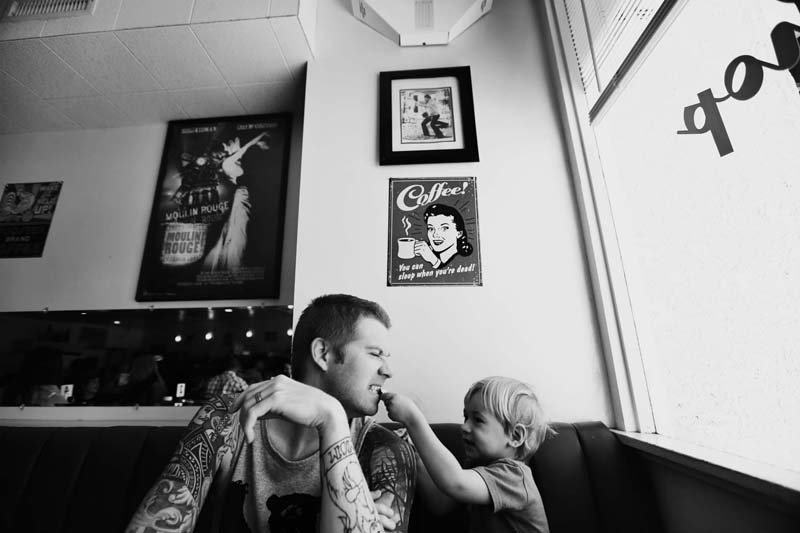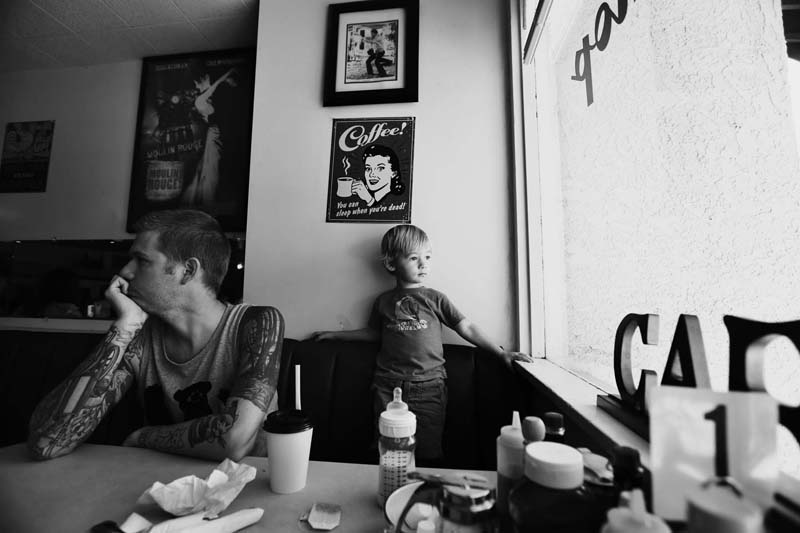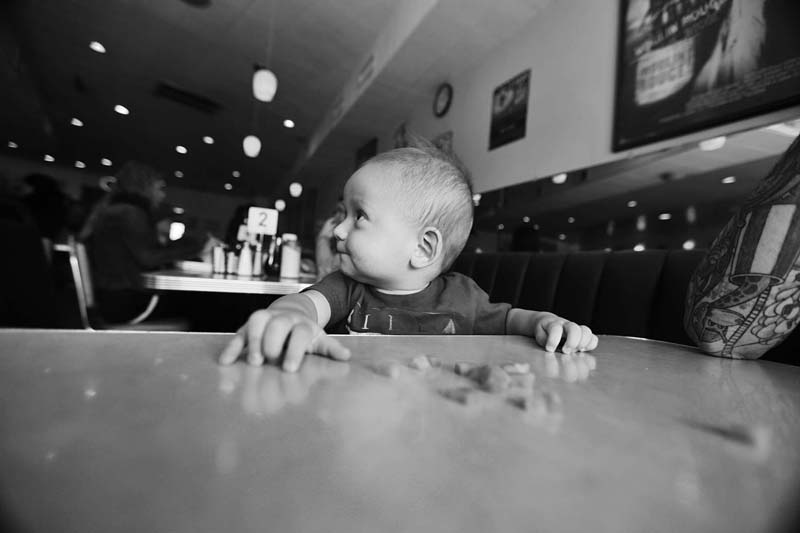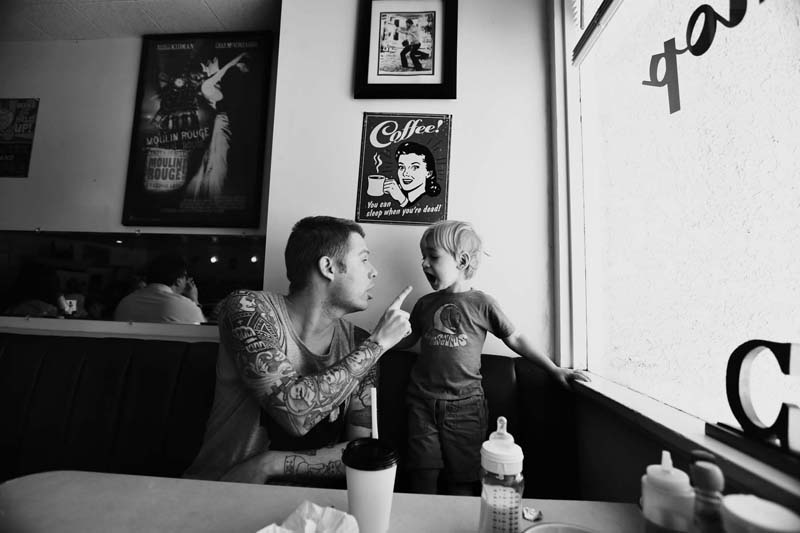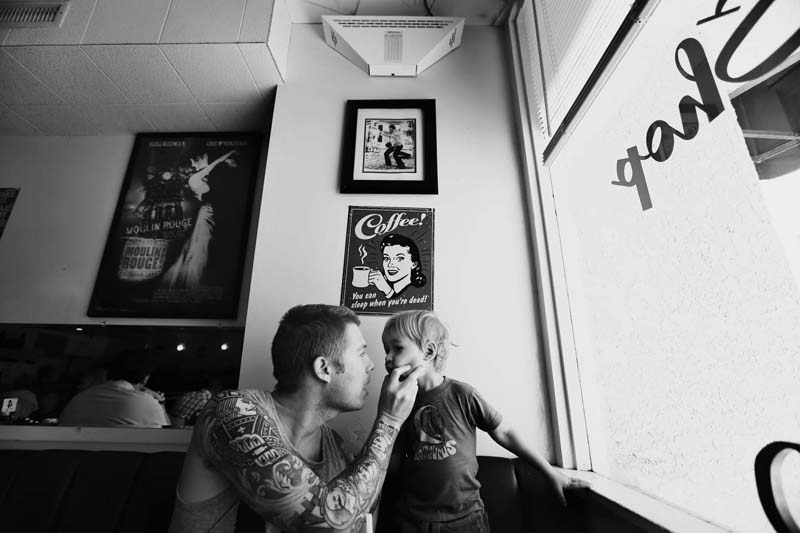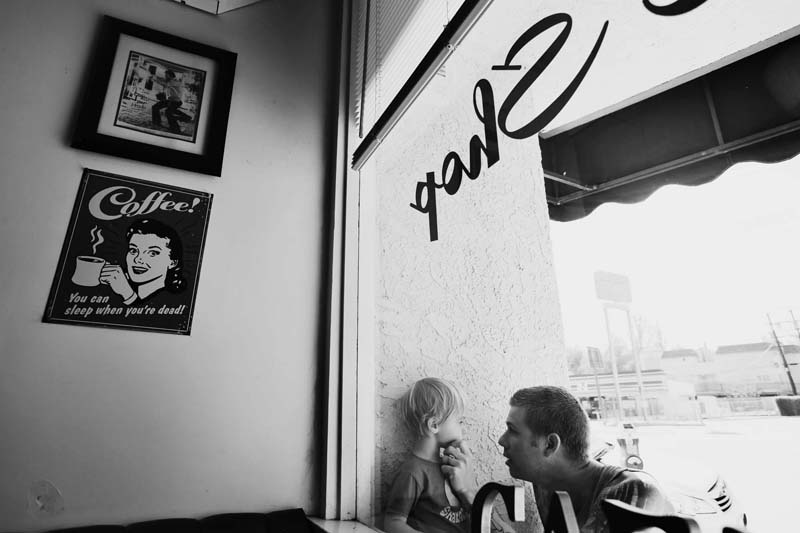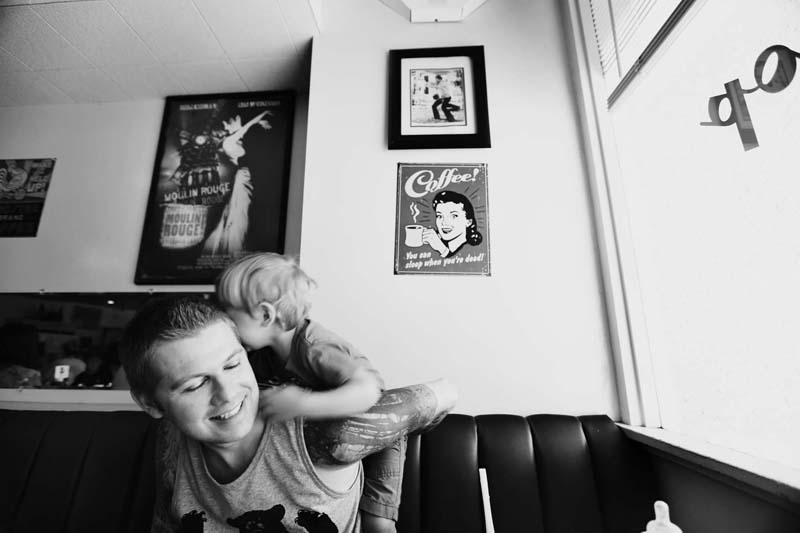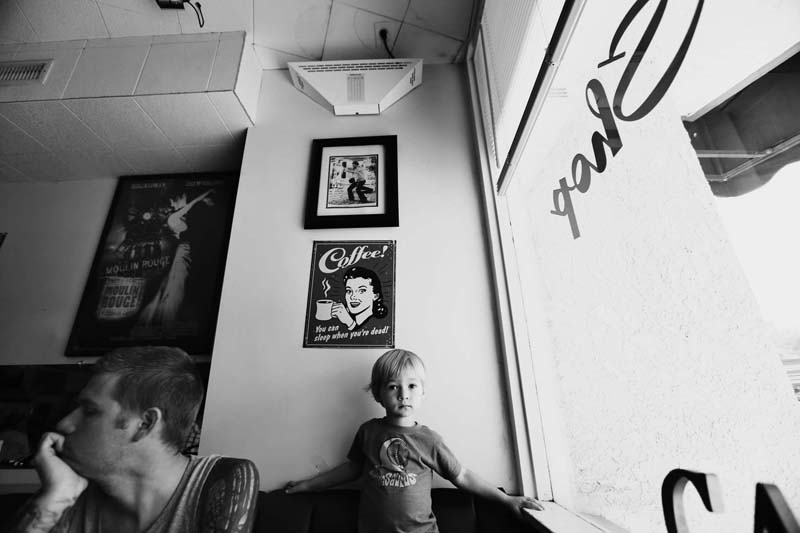 We go out to eat a lot. Well, probably not a lot compared to some, but more than I think we should. I remember my parents saying there came a time when they both said enough was enough and they attest
to a few years going by until they were ready to take the plunge again. We're not ready to call it quits just yet. I mean these pancakes we've been eating at the diner down the street are so damn fluffy and the way the butter melts perfectly into each and every morsel is damn near good enough to put the kids at the their own table and pretend like we don't know who they are or where they came from. Point being: it's not easy, but we put up with it.
Hooper's into this new random yelling thing. It's not acting out so much as it is a reaction to whatever is going on around him. When things are wild, he likes to jump in on the action and yell. He can yell all he wants; it doesn't change the taste of my pancakes.
Knowing the day will soon come when we'll be labeled lunatics for trying to bring our children out to a restaurant makes me savior those pancakes even more.
Are you able to bring your kiddos out to restaurants?