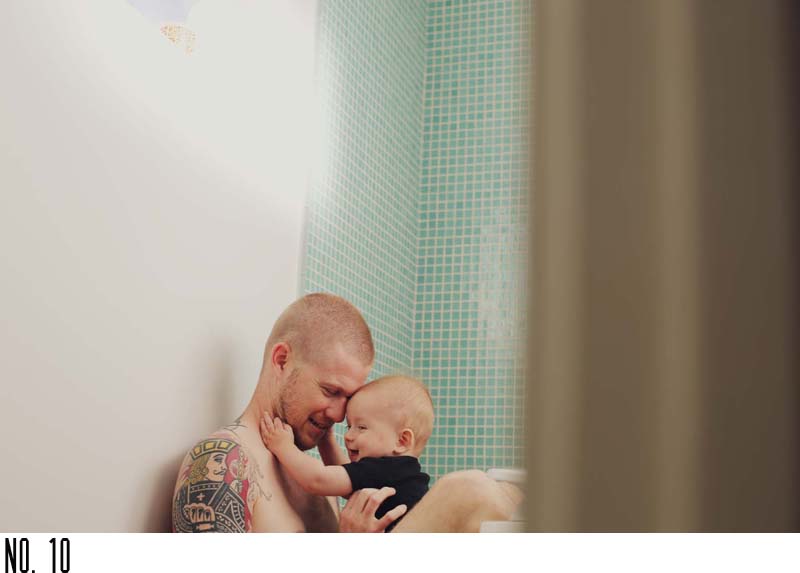 A portrait of my husband, once a week, every week, in 2013.
This guy has the hardest time when the littles are, well, little. Van is all about me; as soon as I hand him off he's throwing himself back in my direction. But apparently when I'm out of sight, I'm out of mind. I caught these two sharing a moment before his bath and I grabbed my camera and hung out outside the door, out of sight. This may be my favorite picture of these two. He may love his mama, but as Willy said the other day, "When he's sweet, he's really sweet".
You can check out other posts in the series here.