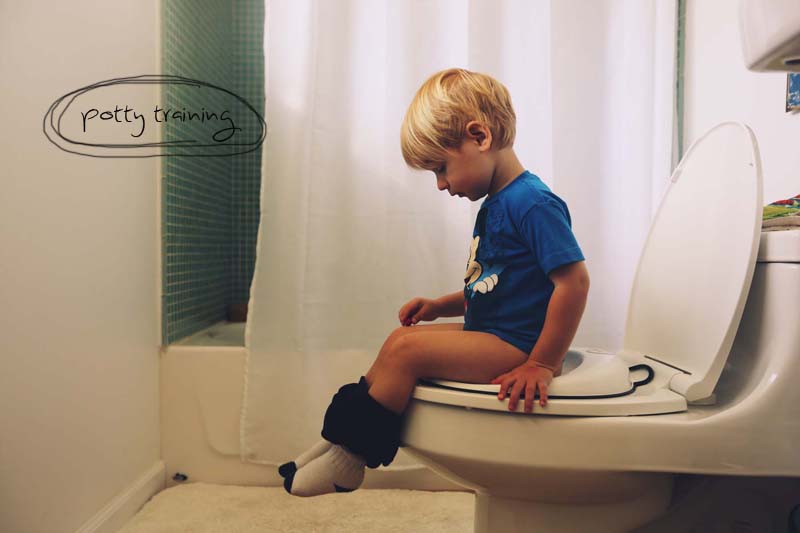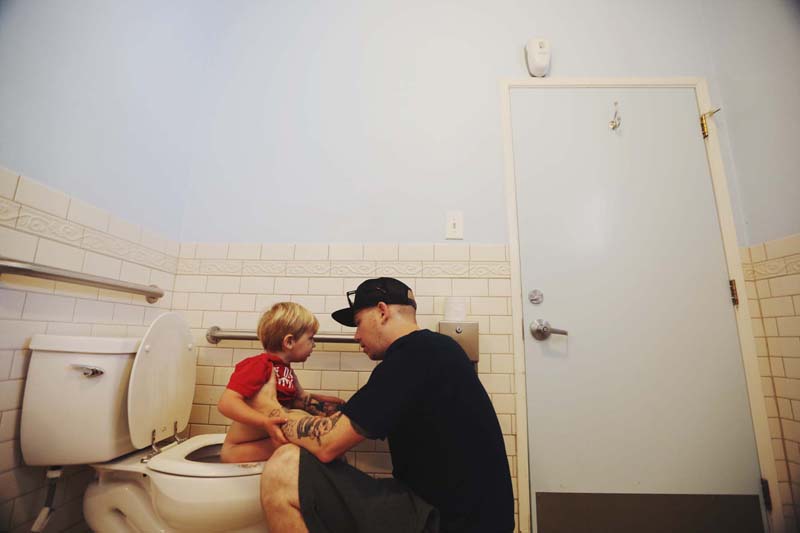 Round one and round two happened fairly quickly. Round three has been a slow progression, but here's where we're at:
Things we have checked off the list: Going on the big boy potty at home, napping in underwear, wearing underwear in public, sitting on a public toilet.
We purchased the Baby Bjorn toilet trainer, which fits nice and snug on our seat. Hooper was a little skeptical in the beginning and asked to hold my hand when he sat on it. He needs some help getting onto the toilet but does not require hand holding any longer and has both peed and pooped in the toilet. Every now and again, he'll request to use his little portable potty and it's on my to-do list to remove the thing so it's no longer an option.
We started putting him down for a nap with training pants. Now, we put him down for a nap with underwear. I remind him when I put him down that he needs to call mama if he needs to go to the bathroom. I no longer remind him because the second I put him down he recites, "tell mama, tell mama". That kids memory is sharp as a tack. The other day, however, he called me and when I came him he had already peed and pooped in his pants. He pointed it out and then said, "tell mama". That was his first accident in a while and I'm sure they'll be a few more along the way. More times than not, however, he's able to hold it until he wakes up. The downside is that "holding it" has shortened his nap some, so some days I do put him in a diaper for his nap if I have a lot I need to do around the house.
We've ventured out in underwear. I took him to his gym class the other morning and to the grocery store and out to eat. All of the outings have been a success. I tried taking him to the bathroom at his gym class and he downright refused, clearly scared of the toilet. Those particular toilets have an unusually loud flush and it gives him the willies when I take him in with me. We tried again, with Papa's help, when we were out to eat. He sat on the toilet, but refused to pee. So, it's a work in progress. One step closer.
Things still lingering on the almighty potty training to-do list: Pulling down his pants on his own, getting on to the toilet on his own, using public restrooms, wearing underwear overnight.
I bought one of those on-the-go potties, but have yet to break it out. I'm questioning if I even need it and am leaning toward helping him acclimate to the public toilets instead. Has anyone used these portable potties? What do you suggest?
Also, the giveaway to Comfy Rumps is still going on if you want to enter to win a pair of training pants for your little potty trainer.