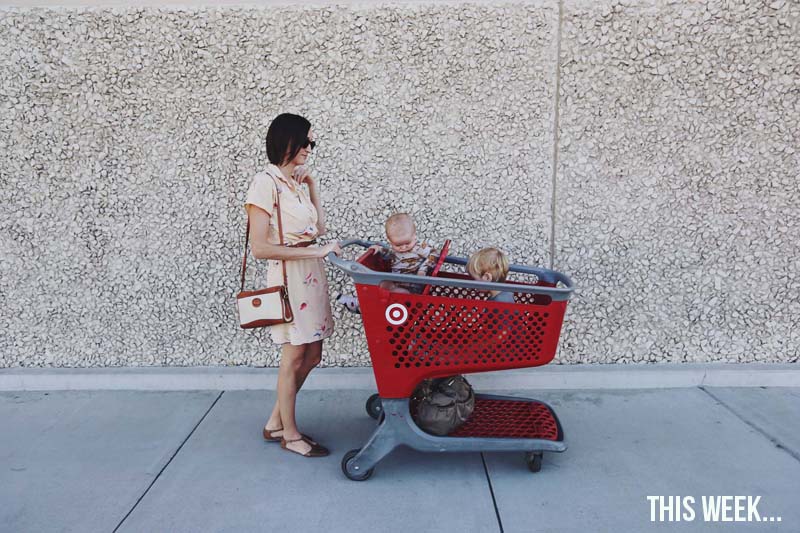 Wearing: A vintage dress, these sandals, Dooney & Burke vintage purse.
Searching for acceptence. My postpartum body is foreign to me and I struggle on a daily basis to accept it for what it is. I remember Melissa saying it felt like someone put her body back together using an Ikea manual and I couldn't agree with this analogy more.
Counting down the days. I know, from past experience, that I'll miss it when I'm done but today I cannot wait to be done breastfeeding. I miss the freedom.
Listening to Johnny Cash, "I've Been Everywhere", while daydreaming about a roadtrip to Palm Springs in the relatively near future with this girl.
Waiting to win the lotto so I can buy this dress.
Smitten with this photography project. It's the highlight of every Tuesday.