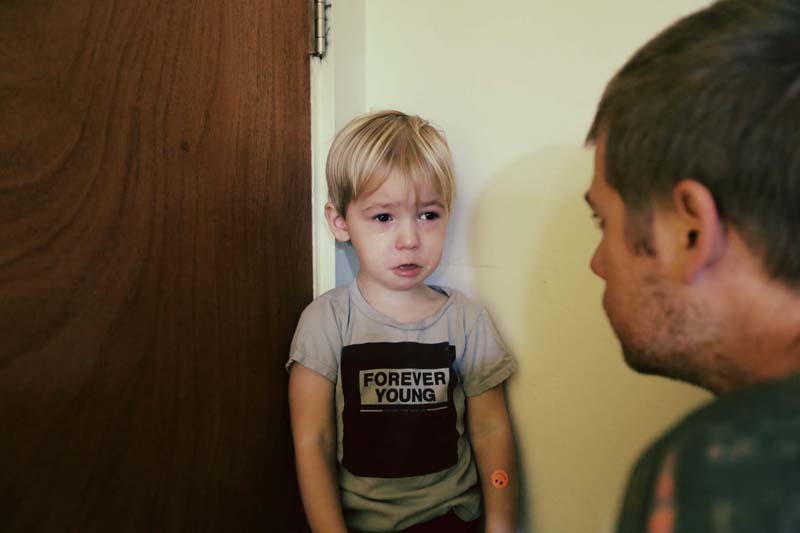 I received some great comments to my post on the terrible twos and, since writing the post, things have improved. Over the course of just a few days, there have been major improvements (most notably is the fact Willy has return from his business trip). Hooper can still be a little pistol at times, but my perspective is in a better place to deal with the asshole-ish behavior. Here are some things that I learned from ya'll that have really helped reshape my perspective and some other tips for handling Hooper when my new perspective alone isn't enough:
It can get worse. Age 3 seems to have nothing on age 2 and one reader commented that 7 year-olds are just plain weird and even annoying.
Follow through on threats. This suggestion was repeated throughout. I'm far from a push over and my problem was not with the follow through, but rather with making threats. We had been doing the time out in the corner, but clearly threats are where it's at. I've started with threatening no TV if he kicks me while I change his diaper. Truth be told, I hope he kicks because I hate TV. I'll "allow" him to kick me once, then I'll reiterate the threat, and if he kicks again, it's game over. I explain the consequence clearly and when he brings me the remotes and asks for a show, I reiterate it all once again. Surprisingly, he hasn't put up much of a fight. I've heard before that children actually thrive when given boundaries and I believe I'm starting to see this in action.
Readers Plum and Amanda suggested rewarding normal behavior. This gave me a good chuckle because it assumes (and rightfully so) that the good behavior is the exception. I was just telling Willy yesterday that we need to decide and be consistent with what we scold him for because if we scold the big stuff and the little stuff, we'd be scolding him constantly. Rewarding normal behavior kinda flips this all on it's head and allows you scold for the big things and intermix a few rewards for the normal behavior. I like that. It sucks being the bad guy all the live long day, so I'm all for reinforcing the good. I love to keep it positive and it's nice to see a light from the reprimanding hole I had been buried in.
Stay flexible, as reader Jessica said, discipline is a moving target. What works one day isn't always going to work the next. Accepting this realization seems to immediately give me more patience; patience that seemed to be wavering.
Reader Tamera suggested tickling it out. This was the first thing I tried as Hooper repeatedly kicked me as I changed his diaper. And you know what?, it worked. He kicked, I tickled, we laughed, I changed his diaper, and we went on with our day. It was such a relief. Granted, the next time the same event occurred it didn't work and then a threat was made and then a threat was carried out. Nevertheless, it was nice to have a positive starting ground. I wish the need for affection was the answer to every toddler episode… I love nothing more than cuddling my little guys.
Reader Megan talked about how, as parents, we kind of own the infantile stage. They're our little babies and we control much of their lives. At the ripe age of 2, she reminded me, they start to transition into their own independent beings. The tantrum phase is developmental and though Hooper may need to be disciplined throughout it, he also needs my support as he transitions into his own person. Hitting, kicking, refusing, throwing… they're all experiments a two year old uses to eventually decipher right from wrong. They need to learn what produces a positive response and what produces a negative response, and the consequences for each. Knowledge is power.
I used to work at a daycare that followed some philosophy that did not believe in saying "no" to a child. We were not allowed to use the word at the daycare and in its place we were instructed to use redirection. It worked a lot of the time and I am now reminded of its benefits. I do, however, reserve the right to use "no" but I think it is more effective when reserved for the big things.
When all else fails, drink. I spend much of my afternoon dreaming about a big glass of wine. In reality, by the time I've put Van to bed and I'm able to have a drink without worrying about my baby also having a drink, I'm ready to hit the ol' hay too. Sometimes a good nights rest is even better than a glass of wine, but not always.
Understanding toddlerhood is a learning experience for both of us. While Hooper's experimenting with his behavior, I'm experimenting with how to most effectively deal with it. Not all days are going to be good days, but with my new found perspective and some tricks up my sleeve, I'm feeling much better about things. So thank you all, your comments always mean a lot to me.