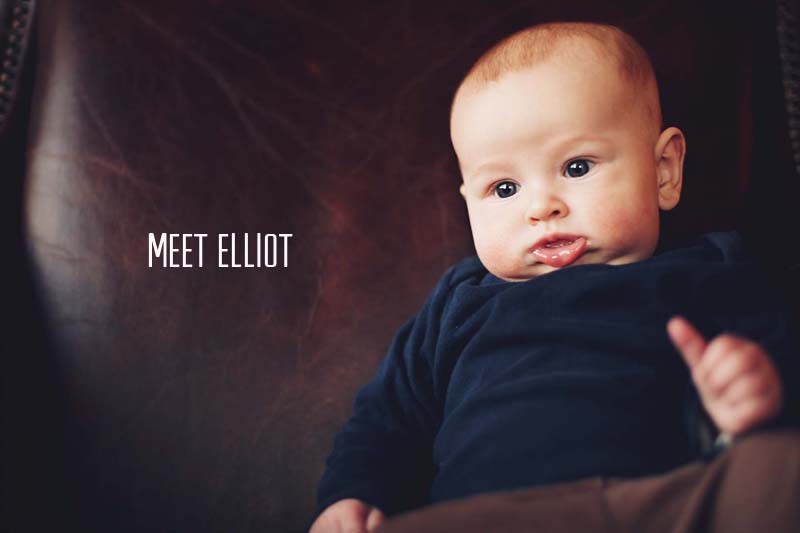 He'll come in later.
As I've mentioned a million gazillion times before, I was neurotic about my milk supply from the beginning. My lunatic ways were born from my experience in feeding Hooper. I've also mentioned this several times, but to reiterate, Hooper's weight steadily declined from the 80th percentile all the way down to the 10th percentile. When you're breastfeeding, this is incredibly troubling because you have no idea how much milk your baby is getting. I considered buying a scale to weigh him before and after a feed but ultimately decided it wouldn't change what I was doing. The milk I made was the milk I made and while our pediatrician kept a close eye on his weight, he never suggested supplementing.
So yes, I was neurotic from the beginning with Van. Early on, I planned to add additional pump sessions interspersed with our regular breastfeeding sessions in an effort to get my milk production well established and to grow a hearty supply of milk in the freezer for when I returned to work.
Before I started my pump sessions, I contacted a friend who also had a newly born babe. She has utters those of us with a questionable milk supply grow envious of. She's told me stories of milk literally shooting out of her nipples uncontrollably. I'm talking water gun style. Not to be confused with gangam style. In any case, I knew she would have milk to spare so before I started pumping, I asked her if she'd be willing to donate at some point should I run into trouble. She agreed. (Side note: Willy thought I was such a loon and thought the idea of giving our baby a friend's milk was ridiculously weird. I couldn't disagree more… Your thoughts?)
I started pumping. Van was about three weeks old when I began adding in three pump sessions per day.
I was surprised by how much milk I was collecting and one by one, milk bags started infiltrating our freezer. And then they virtually took over our freezer, Little Shop of Horrors style. For a while there, you couldn't open the door without a frozen bag of milk falling on your foot.
My goal with pumping somewhat transformed from wanting to have a large frozen supply to wanting to keep my milk supply afloat. When I accepted the reality that I had plenty in the freezer, I started to give what I pumped to Hooper. Nearly all the milk he drank in the day would come from my pump sessions.
Because I'm a utilitarian at heart (greatest good for the greatest number), I started to wonder if donating the milk would be more beneficial. I contacted my midwife who gave me information about Breast Feed LA (side note: I originally typed "breast feel LA"… um ya, glad I caught that one as I'm sure that's an entirely different organization). I browsed the website and, to be honest, it wasn't user friendly. I didn't get the instant answers I wanted and I didn't want donating to become a headache. I also knew I was in a bit of a time crunch as the milk I wanted to donate was already a couple of months old and would need to used soon before it was wasted.
And all you breastfeeding mamas out there know you do not waste breast milk. Don't cry over spilled milk unless it's breast milk, right?
So I turned to facebook. I posted a comment on my midwives group page and instantly got a few responses. I made contact with one woman who had an 8 month old foster son. She said finding milk has become a part time job and admitted that she's driven up to 2 hours just to pick up donated milk. And here I was thinking I was making the ultimate sacrifice in simply breastfeeding. She ended up striking gold and found 500 ounces locally so she declined my offer and on to the next response I went.
That's how I met Kelly.
Funny thing is that I already knew Kelly. That whole seven degree of separation shenanigans is really true. I had to scold Hooper while I was on the phone with her (wait a second, you say, scolding a toddler?? never…). She instantly picked up on the name and we giggled as we realized her older son and Hooper are in the same play class. I had seen her the day before. It still boggles my mind.
In any case, now we can officially meet Elliot. He is two months younger than Van and I now have the incredible privilege to help feed him too. And I can't tell you how warm that makes my heart.
Have extra breast milk? Look into donating! There's tons of mom's out there that are literally desperate to give their baby the best of the best. It's been an incredibly fulfilling experience thus far.
You can read my other posts on breastfeeding here, here, and here.
Side note: Thank you to all of you that have been voting on Top Baby Blog. I'm ranked #7 right now, only 20 votes behind #1 last time I looked. How cool. You can vote daily by clicking on the link below. Thank you, thank you, thank you.