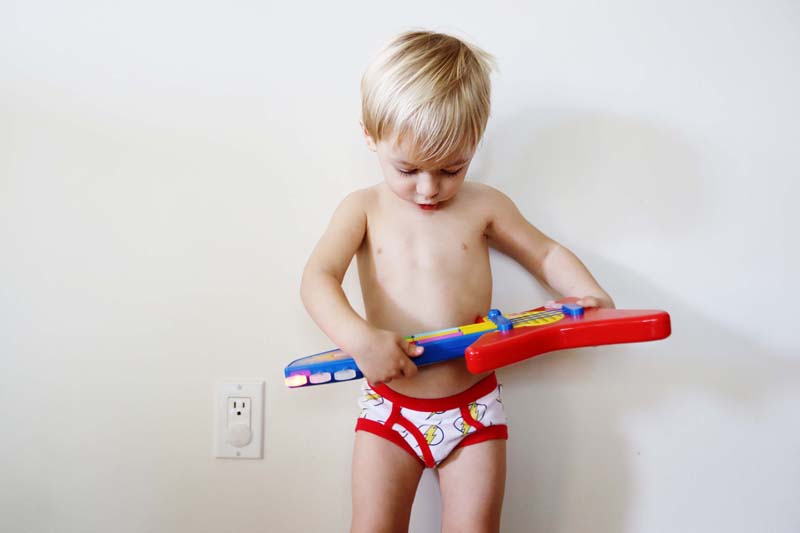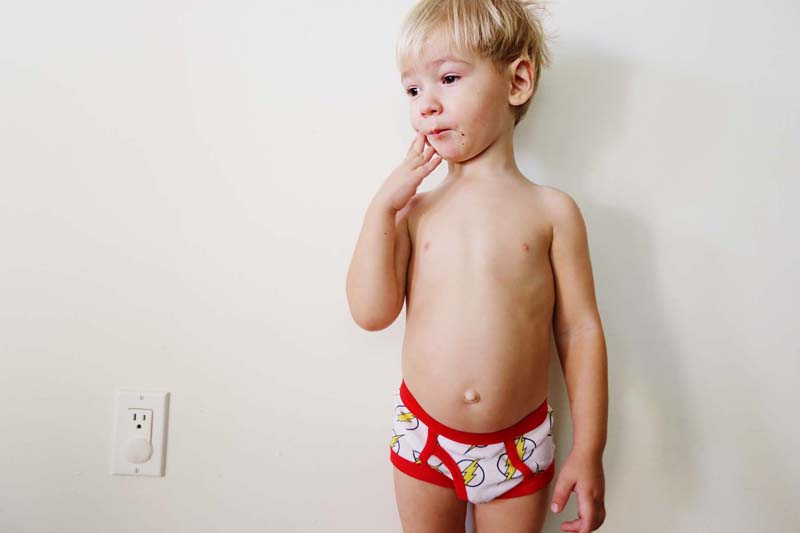 So I was motivated to start potty training last week. Yes, I'm already speaking in the past tense. Hooper was ready. I, however, was not.
I remember when we first brought Sarah home. She was three months and we trained her to sleep in a crate. Every morning there would be piss and shit in her crate until we decided we would take turns getting up at 2am to let her out to pee. Eventually she caught on and after a while she was able to hold it until morning. It really wasn't so difficult, in the end.
Fast forward to two kids later.
I opted to go the naked route, at first. I brought the potty out and sat it in the middle of the room and for the first hour it seemed all we talked about was the potty. I repetitively asked him if he wanted to use it. I encouraged him to sit down on it. I gave him a piece of candy to try to keep him on it. And then he pissed in the corner.
I cleaned it up and thought maybe it would be better to put underwear on him so he could feel what it's like to be wet. And then he pissed while riding his toy car around.
And then I realized I was too tired from being up the night before with Van and I put a diaper on. Someone please send the bad mom award this way. I know consistency is key so I'm going to tackle it another day… when I have more energy and patience and a few consecutive days off work in a row to really give it the good ol' fashion try. So yeah, along with the bad mom award can you also send energy, patience, and consecutive days off work?
Looking at my little boy in those undies might be the biggest motivator of all…
And… I do have some consecutive days off work this week, so  round 2 is currently in progress. Wish me luck. And share any tips. I have no idea what I'm doing…