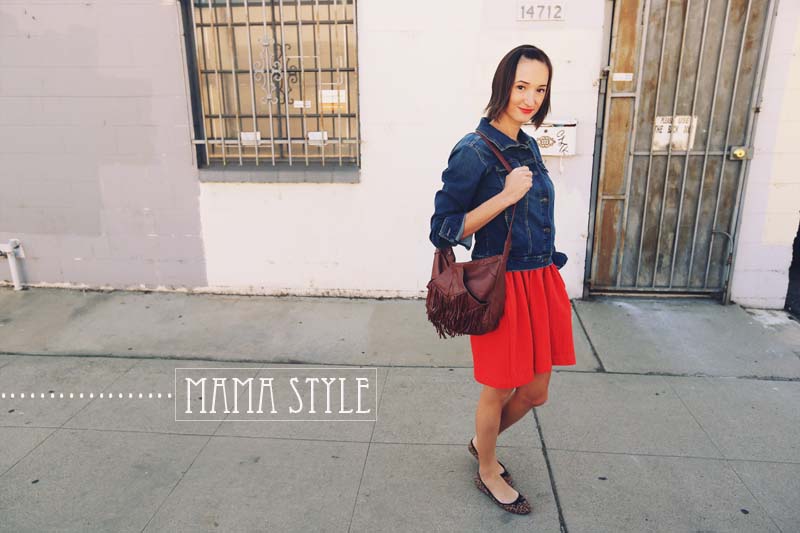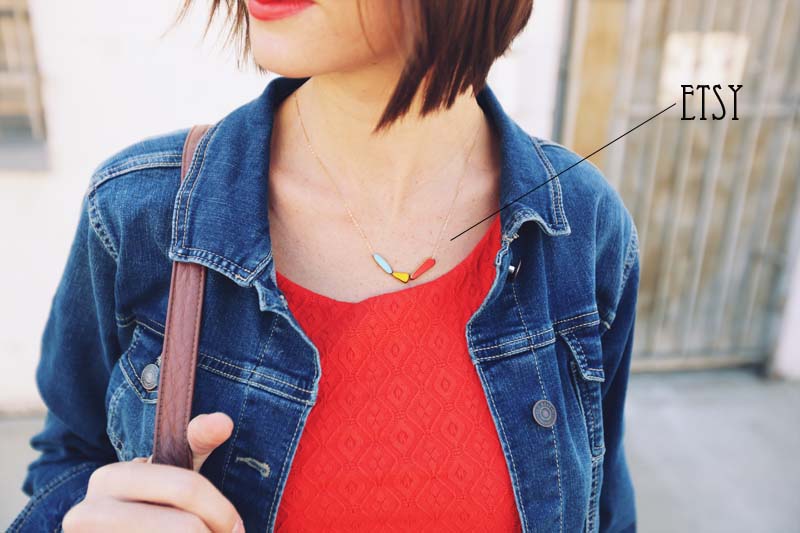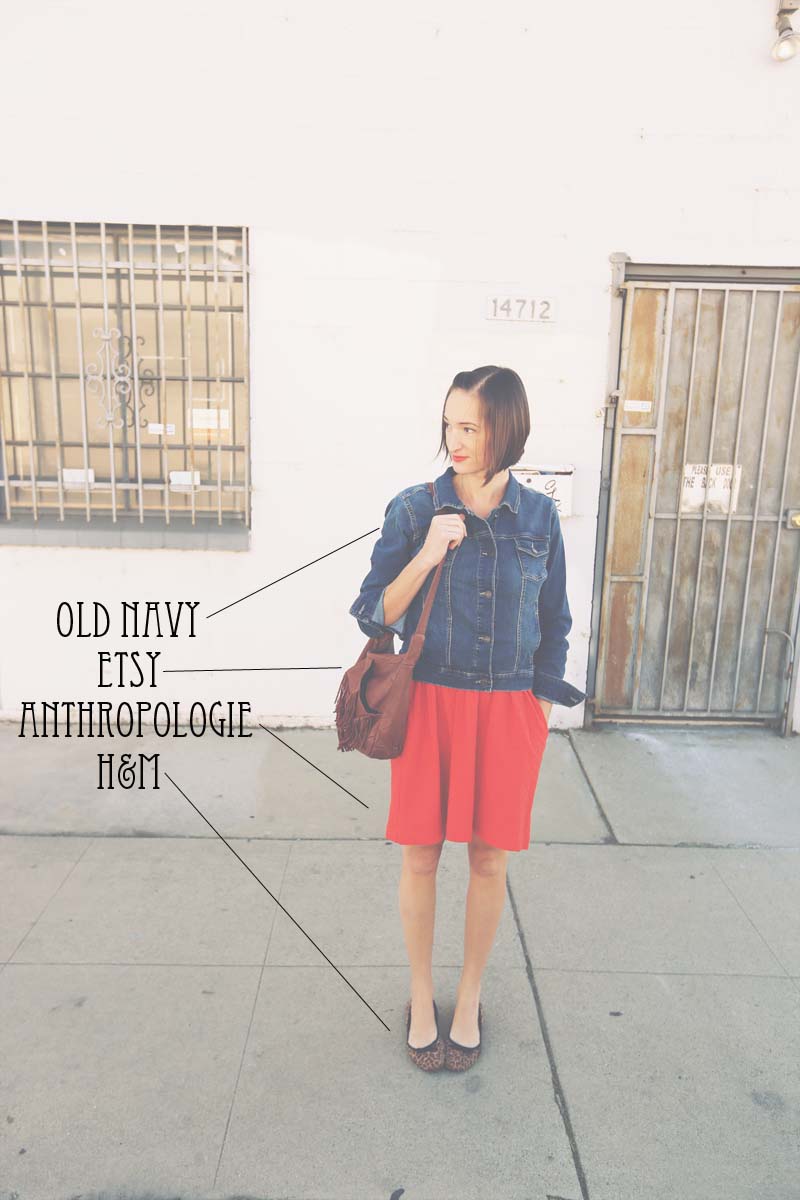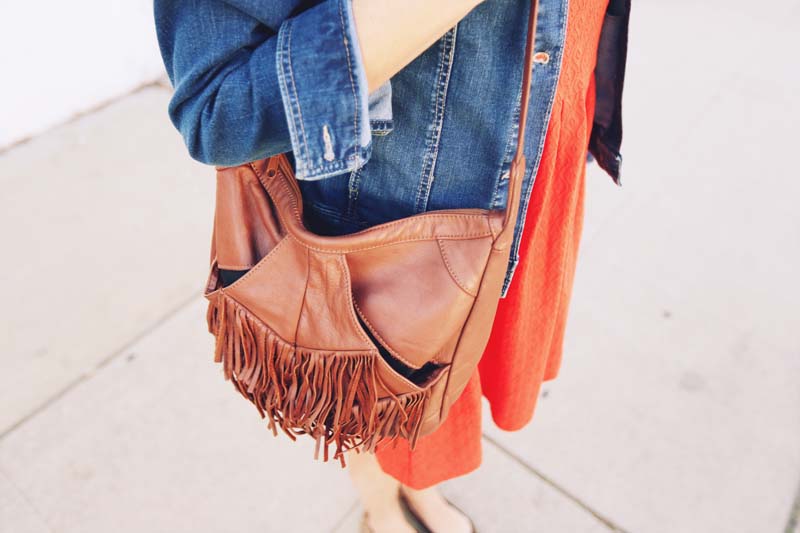 necklace from etsy seller Lilah Vintage (gift from a friend) // jean jacket, old navy // purse from etsy seller dart heart (gift from a friend) // dress, anthropologie // leopard flats, h&m
Peek-a-boo. Wonder where I've been with my Mama Style shenanigans? Truth be told, I don't do cold weather. I'm a California girl. It has been chilly chilly cold here the last few weeks. And by cold I'm talking in the 50's. Okay, cue collective eye roll from all ya'll living in areas of snow and sleet. It's been cold, by California standards anyway. The sun came out over the weekend and so long as you were standing in the sun, it was fairly pleasant. We went out for a family breakfast and attended a BBQ at a friends later in the evening. Any weekend involving pancakes, sunshine, friends, and the smell of BBQ ain't too shabby. I won't even mention my yearly pedicure yesterday with my dear friend Marin; that would be too much.
I had convinced myself my postpartum hair loss was nearing an end, but alas, it keeps on falling. The feeling reminds me of rough housing when you're a kid… You know, when your sister sits on your face and you're halfway between a giggle and a complete meltdown because you can't breathe properly. The hair loss was funny to write about at first but now I just feel like cutting back on the mama style posts because placing myself on the other side of the lens feels uncomfortable. Wah wah. Ho hum. Watch me cry a f'n river, would ya?
In other news, have you seen this video by the Lumineers? There's something about watching music being made that is oh so magical. What I wouldn't give to be a fly on the wall of that old bus with my camera slung over my shoulder, or wing cuz you know, I'm a fly.