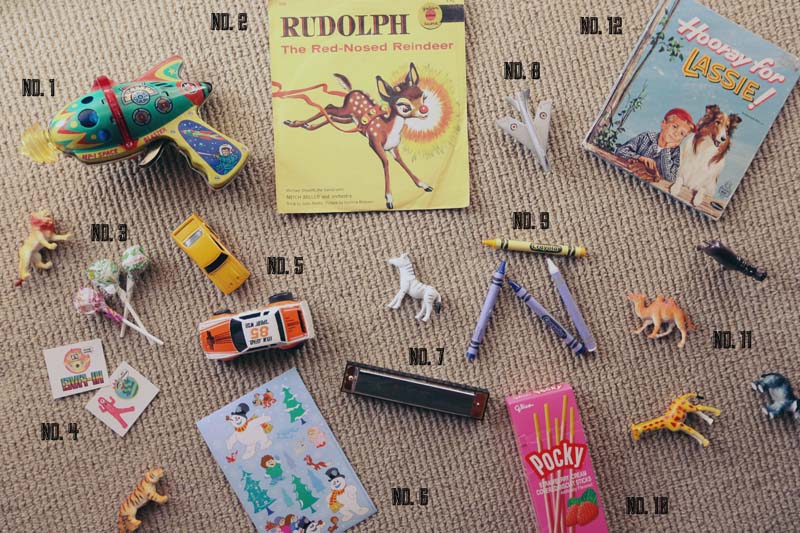 1 toy gun // 2 christmas record // 3 dum dums // 4 tattooes // 5 cars // 6 stickers // 7 harmonica // 8 plane // 9 crayons // 10 pocky // 11 animal figurines // 12 book
This year is the first year Hooper kinda gets Christmas. He doesn't grasp the concept of Santa or reindeer or lights, but this boy is catching on quick to the concept of prizes. I did a modified version of the advent calender this year and it's proven to be just as much fun for Willy and I as it is for Hooper. Each day we put a little prize in a decorated, easy to open, paper bag under the tree. The boys eyes light up when he notices that little green bag under the tree. Last night, he squealed, "new pie-z" (new prize)! His favorites thus far have been the lollipops (he is my child after all) and the little animal figurines. I'm short on prizes, so I even wrapped up some toys he's forgotten about. He's two and not the genius he will be one day, so whatever.
Did you do an advent calendar? I'm already looking forward to doing something more elaborate next year!
Side note: Special congrats to Janine for winning the giveaway from Little Foot Boutique. For those that are still interested in making a purchase, you can use promo code STORK15 for 15% off.