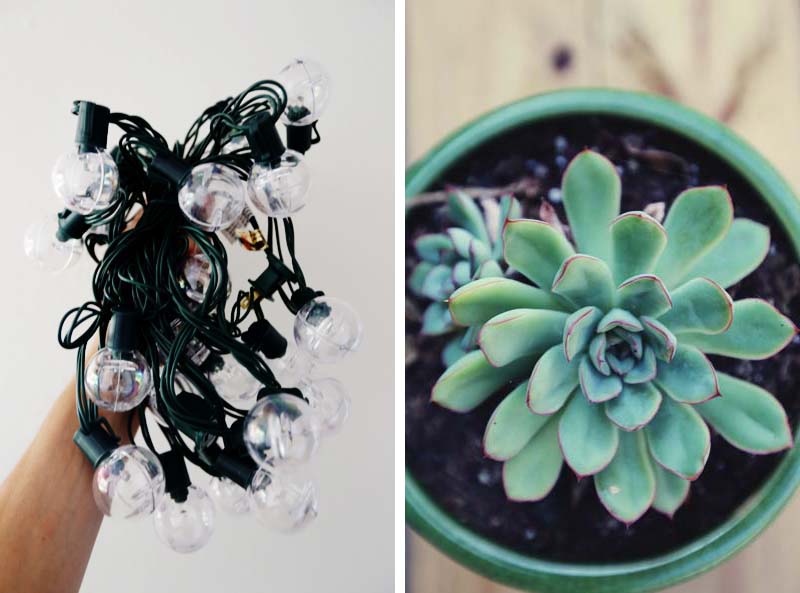 It's crazy how a few small things make a big difference. I found these clear plastic string of bulb lights at Target for $11. And thanks to my lovely mother-in-law, I a
lso added some freshly potted succulents. Fingers crossed I can keep them alive. I have a fairly good track record, but the hot California sun burned many of my plants this summer. This yard of ours is gonna be the place to be this coming summer, so stay tuned. 
If anyone has any inspiring outdoor links, I'm all eyes. Get it, like all ears only I can't hear a word you say. So ya, I'm all eyes. Big brown ones to be exact.