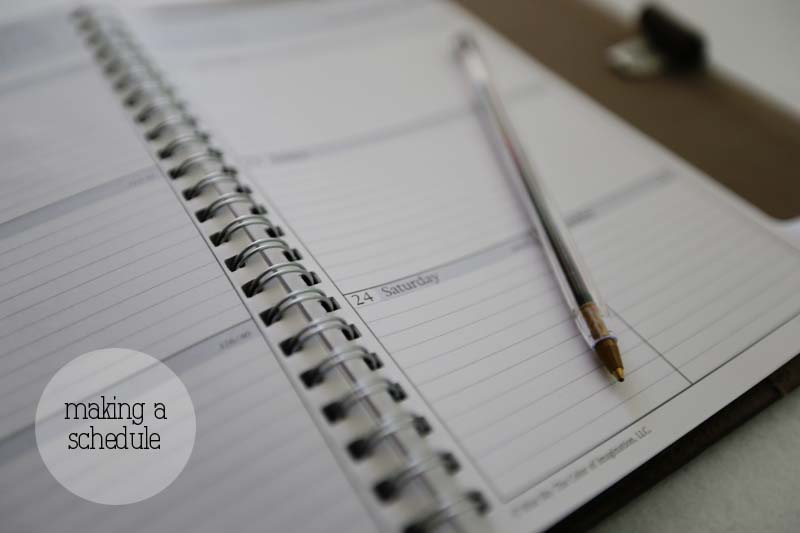 Many parents are eager to get their infants onto a breastfeeding schedule. When Hooper was an infant I heard other moms talking about how they put their babies on an every-three-hour schedule. It sounded like a nice idea. I tried it. It didn't work for me. For starters, I think it diminished my milk supply. It's for reasons like this that lactation consultants recommend feeding your infant on demand. So what's the happy median between a feeding schedule and feeding on demand, you ask? How about a feeding on demand schedule? An oxymoron, you think? Maybe, but in my experience there becomes a routine when feeding on demand.
Here's my suggestion: Over a three day period, feed your baby when your baby wants to be fed. Write down the times. When the three days are over, look for consistencies or similar times that your baby fed on all three days. You'll notice that while they may not be on your schedule, that they do in fact have a schedule. After noting the consistencies, try to keep to their schedule in the following days. And there you have it, your very own baby-made feeding schedule.
Interested in boosting your supply? Milk production is most plentiful in the morning hours. After determining your baby-made feeding schedule, look for holes in the morning hours where you can fit in a pumping session or two. I pump right after Van's morning feed and, again, one hour after that.
Here's what our schedule looks like:
6am- breastfeed, followed immediately by pumping
7am- pump
9am to 9pm- breastfeed on demand. If there are any long stretches, I pump. If he refuses a feeding and it's been a while since the last, I pump.
The reality with a baby-made feeding schedule is that it's always changing. You may determine a schedule that lasts for an entire month, but then it will change. Therefore, you are constantly having to make small tweaks along the way. But such is life, no?
Would love to hear what you schedule looks like and what you've found works for you.
You can check out my other posts on breastfeeding here and here.