my sister and I. that's me on the left.
Having kids does funny things to you. They seem to bridge the gap over remember when that was so fun and who the hell cares. When I was a kid, I lived for Halloween. I even remember bringing an extra pillow case one year and getting double the candy by saying I was collecting candy for my sister who was sick at home. Then there were the years I spent arguing that dressing up was overrated and I let the festivities fall to the wayside. Now that I'm a mom, I've come full circle. Candy corn rocks my world and I bought pumpkins for the first time in years. I even made a special Halloween cake. Who am I? And somehow it's all even more fun than it was when I was a child to watch my own kids celebrate the holiday. Is it even a holiday? (Rhetorical question)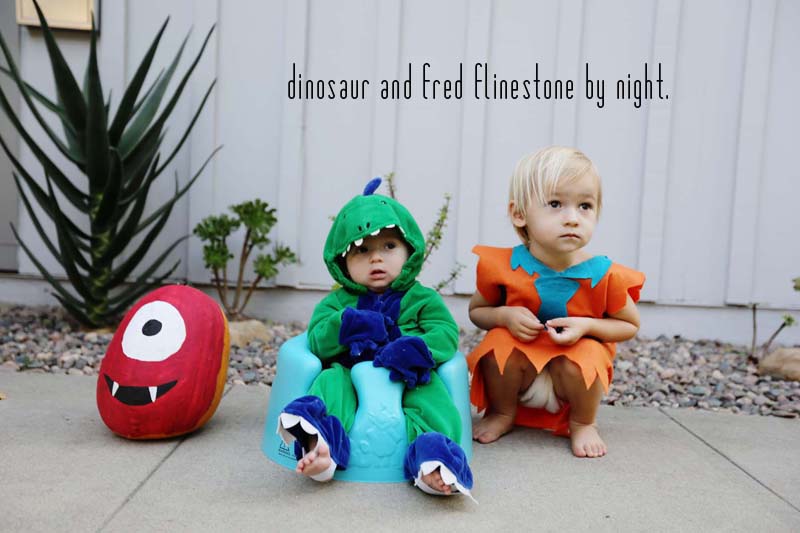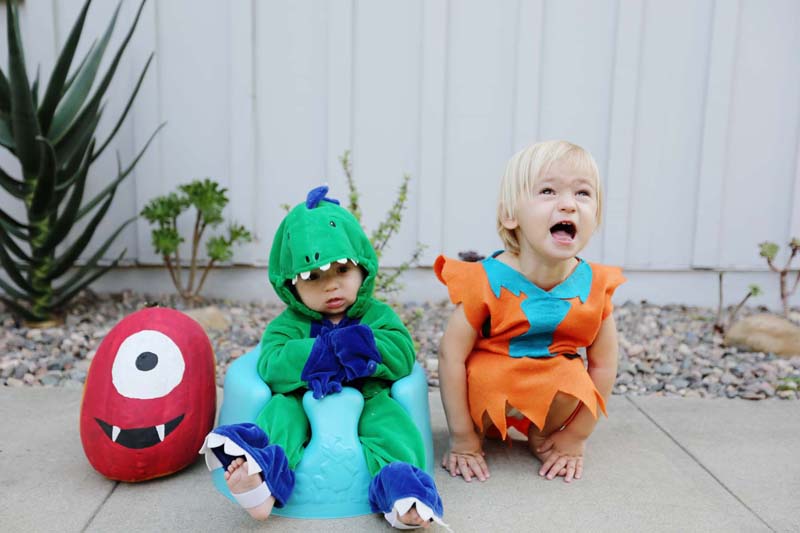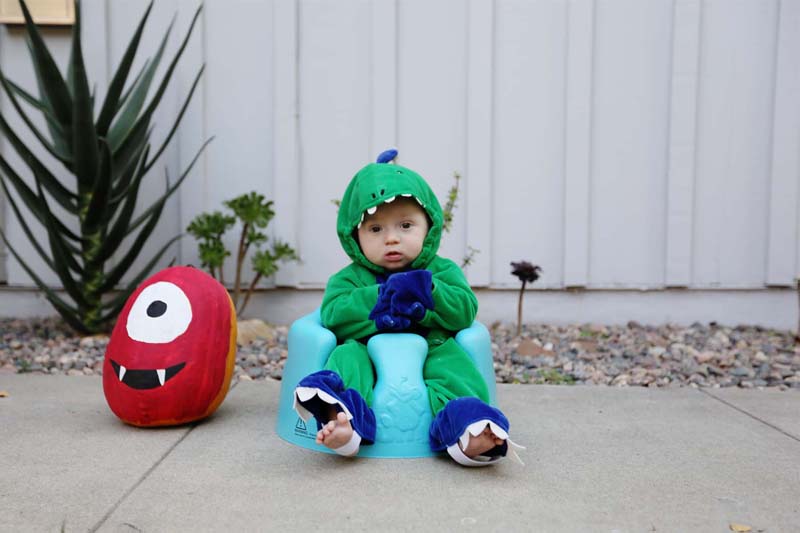 We went trick or treating to a few homes in neighborhood, which Hoop thoroughly enjoyed. Then we came home and Hoop organized his loot into neat piles and then rearranged his piles over and over again. He ate a lollipop and was probably one of the happiest kids on earth. We handed out candy, ate a nice dinner, and then I enjoyed my cake. Can't wait til' next year, when both of my members will be knockin' on neighbor's doors. Hope everyone had a fun night! Feel free to share your links, would love to see your little ones all dolled up!