My mom handed down a handful of my dad's vintage cap guns a while back and I've been contemplating a way to use them in Hooper's room ever since. I decided to have them on display as opposed to out in the open to play with. Here's what I used for this simple project: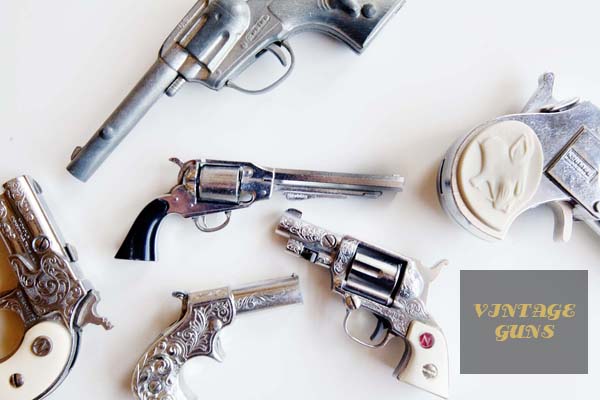 Want some similar vintage cap guns? Check out this one, this one, or this one.
And the final product:
I used a display case my mom had and am swooning over the finished project. I plan to put it up high on a shelf we have in Hooper's room, where he can look but not touch.