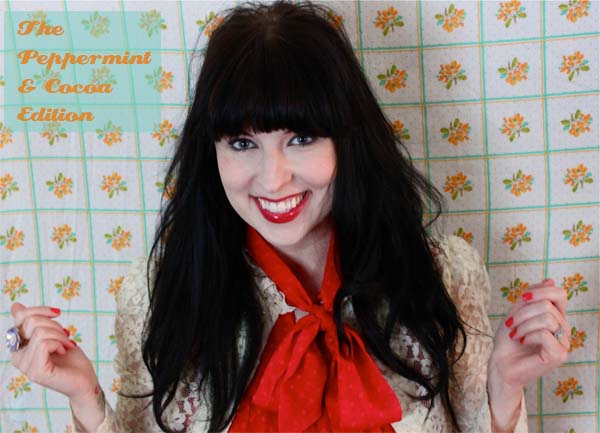 There's something to be said about meeting someone for the first time that immediately motivates and inspires you. That's exactly what happened when I was contacted by Lori from Peppermint & Cocoa. Her etsy shop is fairly new, my blog is fairly new, so she proposed we collaborate on this post and well, it was a great experience. I practically had to pick my jaw up off the floor when this darling package arrived.
Included were some vintage baseball cards (all from California teams) and a vintage baseball puzzle. Clearly she's a girl after my own heart (my dad was a minor league player).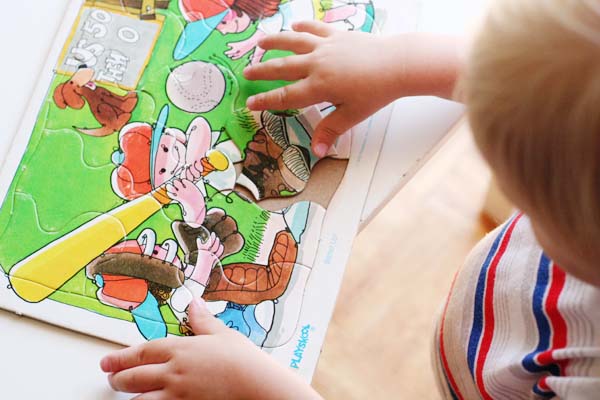 Anyway, I've spent the past week decking Hooper out in Peppermint & Cocoa gear. With that said, here's a special Style de Hooper psot, brought to you by the very lovely Lori of Peppermint & Cocoa.
I also asked Lori to touch on her own sytle, which she broke down into four parts. Here's what she said: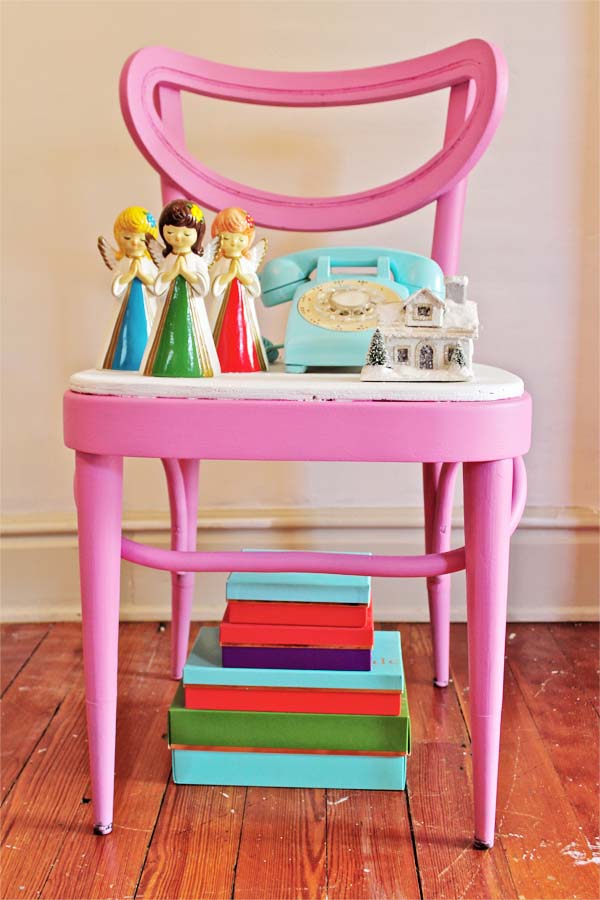 Christmas Decor. I love Christmas, hence my Etsy shop name. I am a sucker for vintage Christmas decor. I currently have my three Angel Sisters a top our record shelf, my Putz Christmas homes in the kitchen and two retro light up ceramic trees in my sewing nook. It's June and yes we have the air conditioning running, but I still need my Christmas fix. My philosophy on home decor is simple, if it makes you happy, go with it.
Vintage Dresses. My personal style has always found a home somewhere between Marlo Thomas (That Girl years) and Kate Spade. However I cannot (and probably never would even if I could) shell out $300 dollars for a dress, so I make due. I love finding cheap vintage pieces and adding my own touch. I bought this red dress for $3, shortened it drastically (I come in at 5'2 on a good day) and added lace trim that had once belonged to my husband's Grandma Rose. Ta Da! One lovely sun dress. I like drawing inspiration from all different sources (old catalogs, fashion blogs, 1970s TV shows, magazines) and then finding a way to encompass that style all while staying on a budget.
Family Heirlooms. I heart luggage. I enjoy thinking of all the adventures each piece has been on. The different family vacations it saw, the new countries it explored, and the overnight stays with beloved grandparents. My red hat box/train piece was a gift from my mother-in-law. It was her's growing up and a present for her 8th Grade Graduation. It doesn't get any cuter than that! There is something so precious about family heirlooms. I have a set of two large Pyrex casserole dishes that my parents were given for their wedding. I bake in them regularly and somehow everything cooked in them tastes a bit sweeter.
Happily Ever Afters. I am the girl who still has a bookshelf full of fairy tales. I read them often. I like to share a little bit of wonder, and whimsy through my Etsy shop with children's items that evoke and encourage living happily, with a hint of vintage, everyday.
Isn't she the cutest? Here are some of my favorites she has in her shop right now. 
Lori has been kind enough to offer The Stork & The Beanstalk readers 25% off their next purchase. Simply use the code STORK25 at checkout to redeem the this generous discount. Special thanks to Lori, working with you has been delightful.