My apologies for the poor quality photo. I cannot tell you how many home re-dos we've done where we looked at each other when we were finished and said, "we should have taken a before photo". So just as Willy was about to break out the hammer and nails I said, "wait wait wait", grabbed my camera and snapped this one crappy before photo. As you can see, I didn't even bother to pick up the tin with Hooper's blocks. Schwhatever, I got my before photo. And…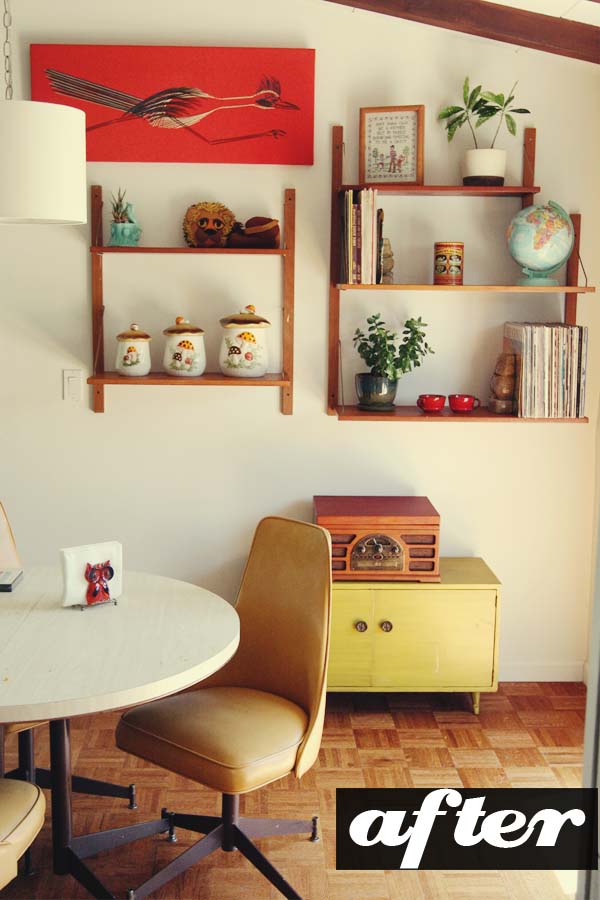 I am going to make a confession on behalf of Willy and myself. We love buying new furniture. We love the look of something new-to-us, we love the hunt for something new-to-us, we love re-arranging, and we don't mind selling our old stuff. It's a recipe for a garage full of things that have been swapped out for something different. In light of spring cleaning, we opted to do a little spring re-arranging. We rearranged much of our furniture and found these lovely wall shelves that used to be part of a much larger wall unit. It's our favorite addition yet and one we've had on our to-do list for a while. We still have some work to do as far as decorating the shelves, but that will happen in due time. I also have plans to paint the yellow wooden piece a different color. I'm thinking turquoise. It's amazing how different it all feels. We love our home and we love making our home our own.
Next on the list is Hooper's bedroom and the new nursery. And ya'll know how I've been itching to get by hands on these projects. I'm waiting until the end of April, as we're still planning on using it as a guest room for when Willy's parents come to visit around that time. After that, it's game on! Oh ya, also on the list is selling that stuff I mentioned in the garage.
The larger shelves fit our records beautifully. Score!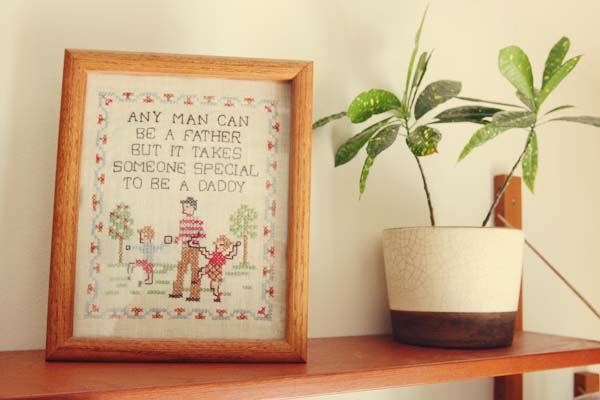 We picked up this darling needlework at an estate sale. The woman we bought it from had made it for her father years ago, who has since passed. It warms my heart to know where it came from and it warmed the woman's heart to pass it on.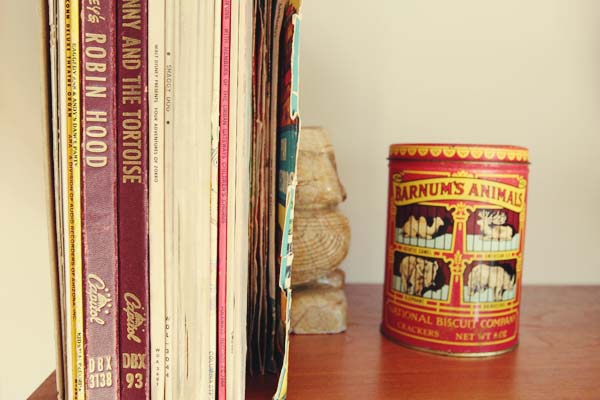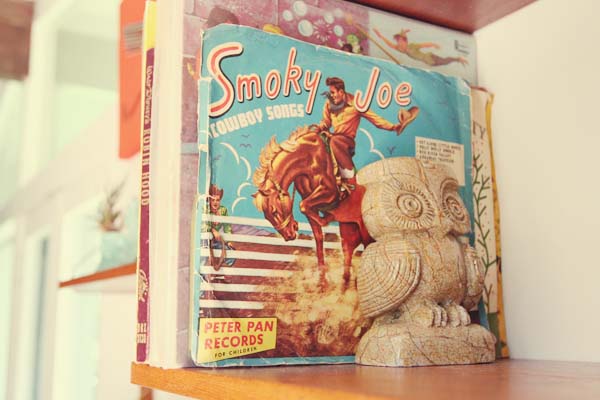 These are all Hooper's records. There is quite an assortment. Several are hand-me-downs from when I was a child.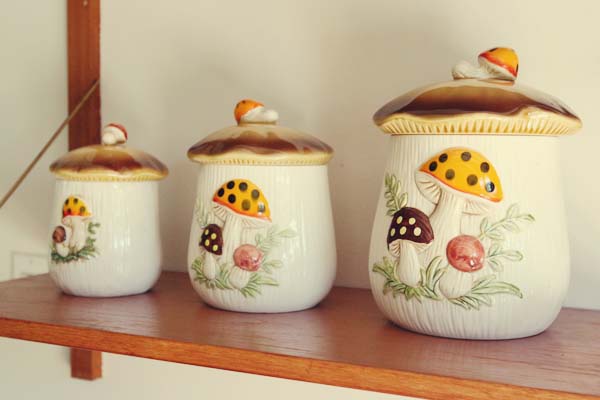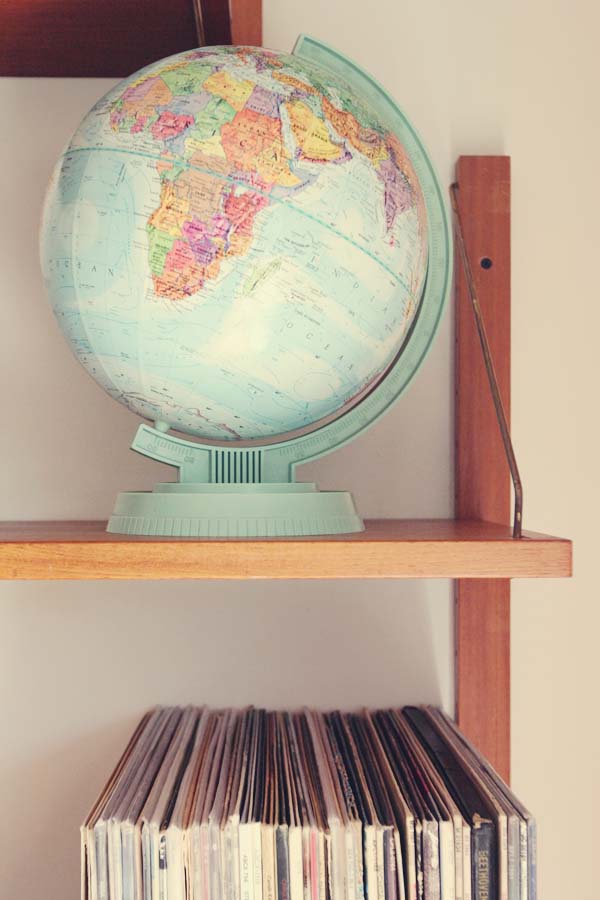 The globe will eventually make it's way into Hooper's next room, but for now it's staying put. It's so lovely.
Have you done any Spring cleaning or re-arranging?