A co-worker of mine told me about Underwood Family Farm a while back and I've been waiting for Hooper to be old enough to enjoy it. After our last successful trip to the zoo, I thought it was time for some more goat petting. This place is awesome and I highly recommend it to anyone in the area.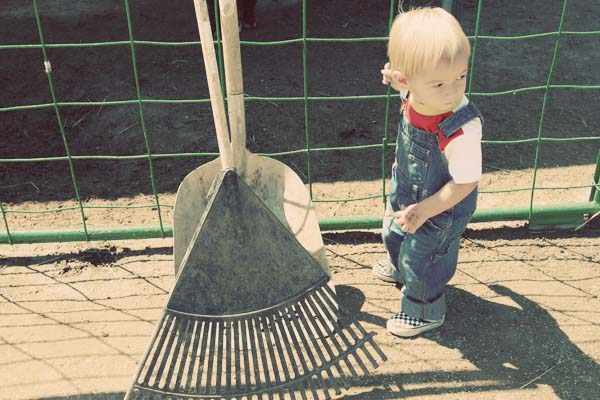 In case you're wondering, there were numerous goats and sheep waiting to be brushed but of course Hooper was more interested in the "broom" instead. I'm telling you, there is a special relationship between this boy and brooms. He's destined to be a janitor. A very successful janitor.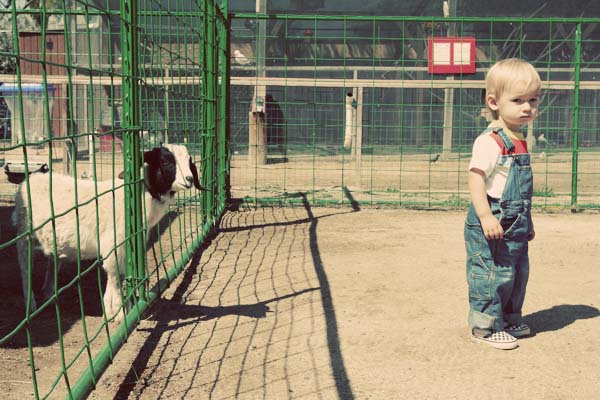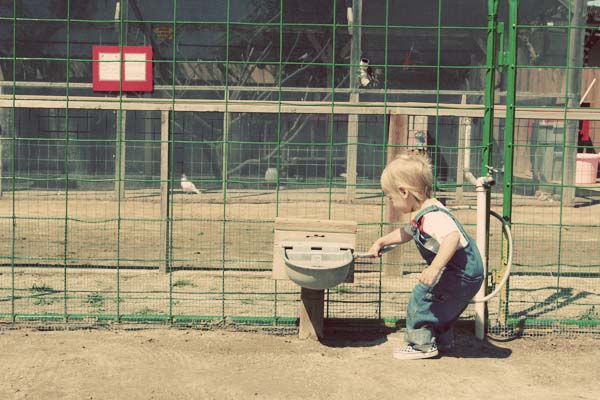 He was also interested in the goat's water. But come on now, who wouldn't want to slap their hands around in some goat water. I know I was dying to put my hands in there.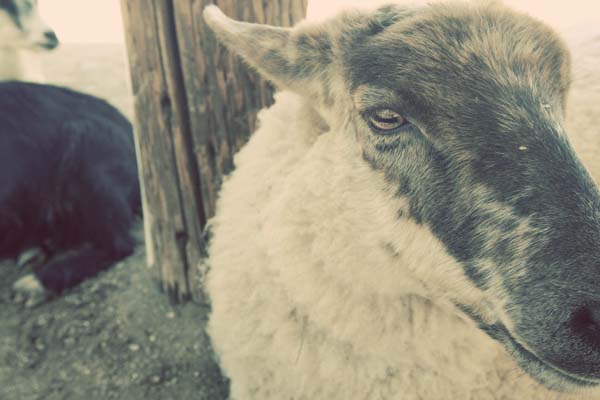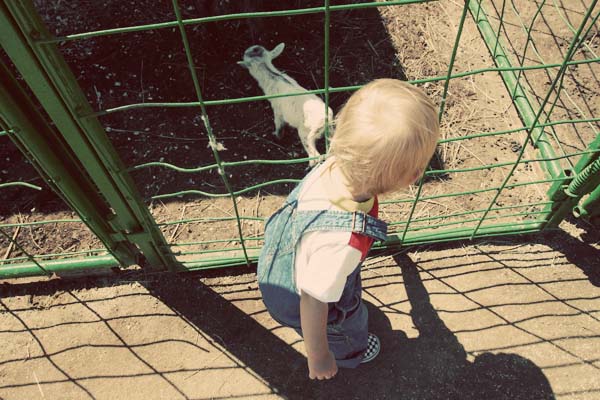 Hey der babee goatz. Want to pway wif me?
 Oh no! Babee goat go b-bye.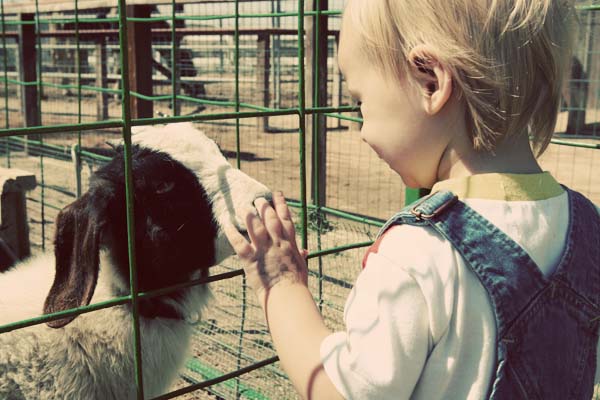 Dis goat tis my fwend. I touch his nose.
    I also give my fwend keeshes. Don't worry, I didn't use tongue.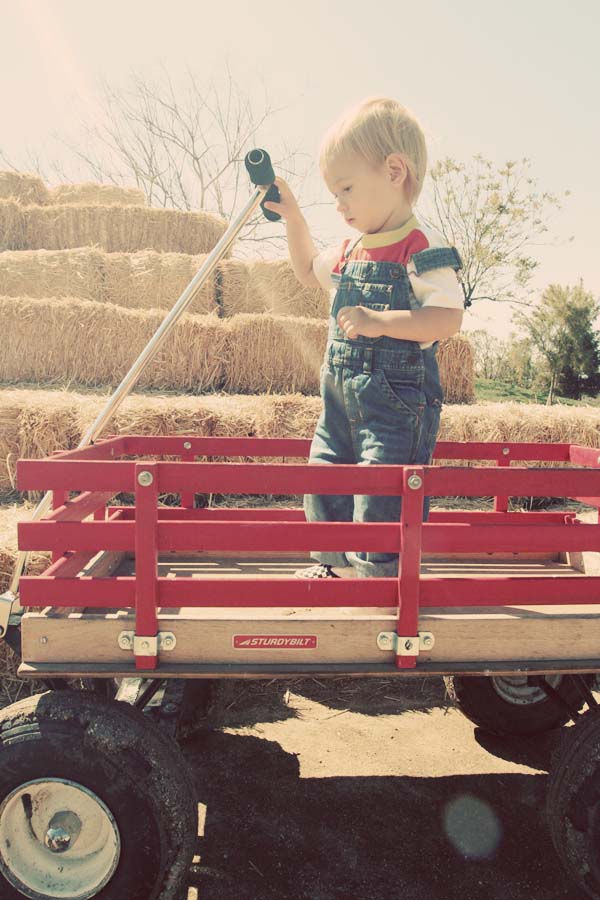 Mommy wheels me around in my little wred wagons…

But I like to pull the wagon too.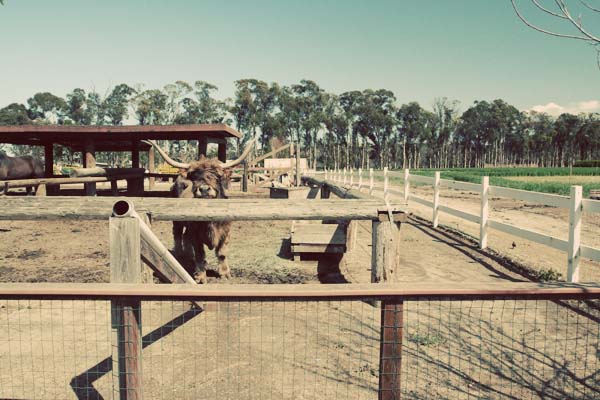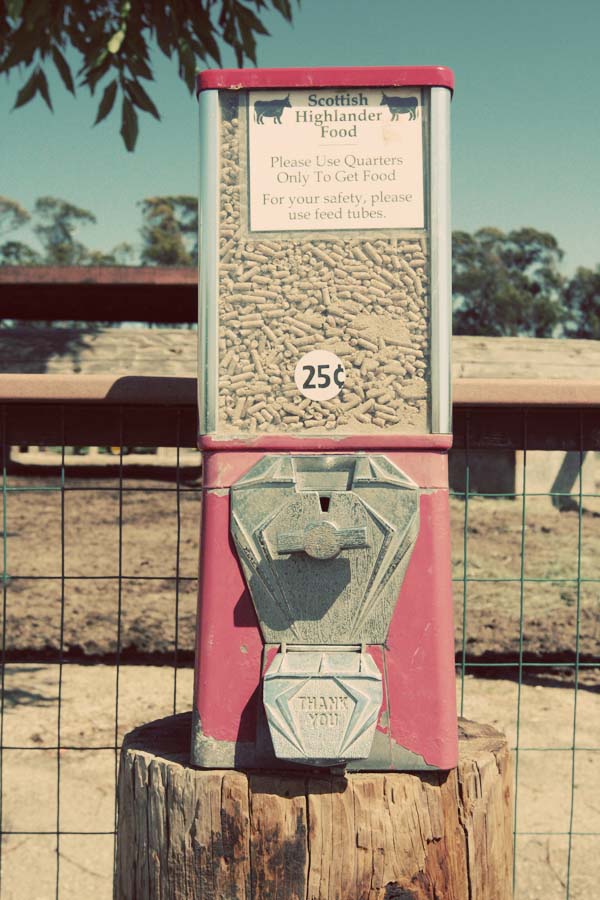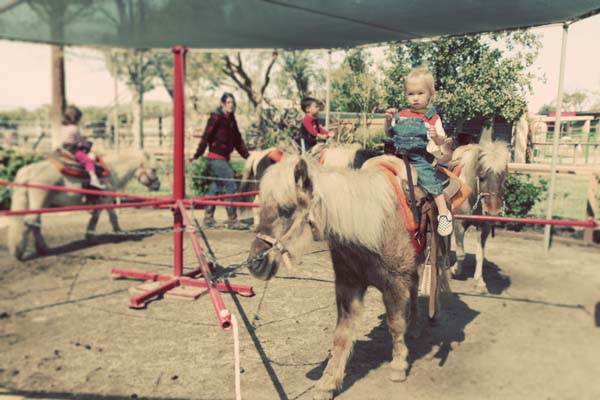 Dis twas my forst pony wride. I arch my back when I ride da pony. 
    In case you're wondering, yup, I even got to drive the wood train…

AND pway in da sand box.

We stopped at the produce section on the way out and picked up some fresh fruits and vegetables. Man o' man are those strawberries good. We have a return visit already planned.