Willy and I are up in the mountains this weekend and I couldn't be more pleased. These last few weeks at work have been incredibly stressful and every time I'm home I fe

el like I just can't get a handle on the dishes, the yard work, the laundry, the dust… You get the idea. This mama needs some fresh air. And I know just the place.
My Grandma has owned a cabin up in the mountains for much of my existence. I have fond memories of making snow angels, painting pine cones and selling them on the corner, having snow ball fights, walking to the nearest gas station with my dad to use the phone in a winter storm (yes, there were storms back before there was global warming and no, cell phones did not exist), sleeping on the closet shelves pretending they were bunk beds, playing pin ball on the vintage pin ball machine where the coolest effect is the horse kicking it's butt up in the air every time you score a hundred points, and oh yes, that fresh mountain air.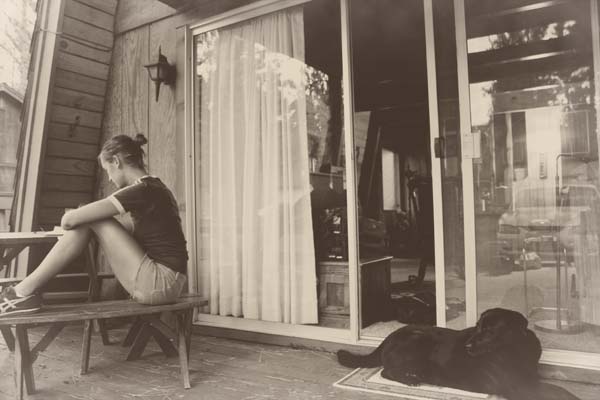 I've even driven up to the cabin with nothing more than the family dog and a pen and paper. There's something special about that cabin; it's a mix of nostalgia and home that only a creaky floored cabin can embody. John Muir once said, "Thousands of tired, nerve shaken, over-civilized people are beginning to find that going to the mountains IS going home". I couldn't agree more. And I can't help but share these images from Cabin Porn, "Inspiration for your quite place somewhere". The last cabin is my absolute mid century wooden dream cabin.