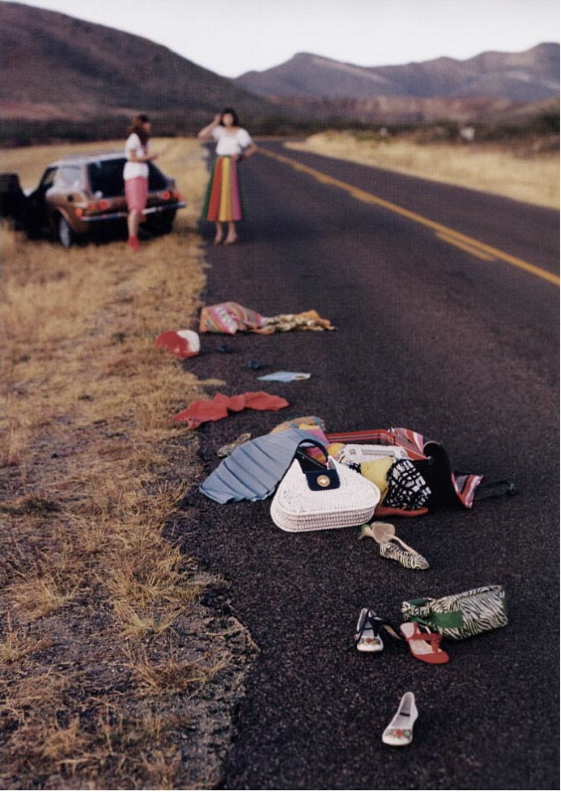 All things have a beginning. This is ours:
(ring ring)
J: Hey, what's up!?
A: Hey Hey. How's life?
J: I have something to tell you!
A: (excited)
J: Guess. Guess.
A: You're pregn–
J: Yes! Yes!
A: OH MY GOSH. Guess what?
J: What?!!
A: Me too!
And there you have it.
Welcome to our joint journey.
Thanks for sharing in our adventure.
Photo from the spring 2006 Kate Spade Bisbee campaign by Tim Walker.